[standout-css3-button cssclass="button-sourgreen" href="https://www.astutehoot.com/sitelicense"]Purchase A Site License![/standout-css3-button][standout-css3-button href="https://www.astutehoot.com/?p=2035″]See What the Hoot's About! FREE SAMPLES[/standout-css3-button]
[fancy_posts columns="3″ max="3″ order="DESC"]
Teacher Resources & Lesson Plans That Students Enjoy!
Special Education Resources and Teacher Lesson Plans Online
As featured on…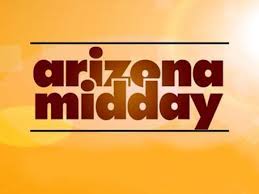 Special Education Resources and Teacher Lesson Plans Online
Welcome to Astute Hoot! In 2010, Jennifer, a special education teacher, and Jessica, a second grade teacher, began co-teaching a reading intervention block. We were exasperated by the extreme budget cuts, which had left our students with limited resources and services to meet their needs. We were frustrated to see a system failing students as the cuts were leading to a one-size-fits-all education. We knew we had to change the status quo because our students deserved better! This inspired us to form Astute Hoot: Tools for the Wise Teacher.
We joined forces with, Tina, the designer of all things Astute Hoot, and Jennifer's sister, to create a unique cast of reading and math strategy animals and accompanying books, hands-on tools, lessons, and graphic organizers. As our engaging animals helped bring the strategies to life, our most reluctant students blossomed into motivated, enthusiastic learners; they begged to meet new animals and asked for extra graphic organizers for home. Our students made the greatest reading gains in the entire school district!
We knew we had something special and ultimately, we wanted to share these resources and teaching tools with other teachers so their students could experience the same results. Helping other teachers and students is our passion and we are excited to contribute to your classroom success!
Whooo's Hazel?
Hazel Hoot, an adorable green screech owl, is a struggling learner as she lacks the strategies needed to help her succeed. In our charming book, Hazel Meets the Reading Strategy Friends, Hazel stumbles upon a magical tree in the forest. Out of the tree appear 10 colorful woodland animals that each introduce a research-based, standards-aligned reading strategy. These animals guide Hazel to become a proficient reader.
In the sequel, Hazel Meets the Math Strategy Friends, Hazel swoops down to catch her dinner at the local pond when she grabs Upton, an enchanted fish. Upton oversees Problem-Solving Pond and promises to introduce Hazel to his animal friends, all who teach a special problem-solving strategy. Using these strategies and Upton's guidance, Hazel blossoms into an accomplished mathematician who is able to tackle problems with ease.
Astute Hoot's unique cast of strategy animals make learning safe and fun while teaching critical strategies in a child-friendly way. Students make an immediate connection to the animals and relate to Hazel's struggles. These delightful animals and rhymed text motivate the most reluctant readers and alleviate math anxiety.