Read Across America is around the corner–celebrate Dr. Seuss' birthday with these fun, no-prep activities:
1. Cat in the Hat Kabob: Download this FREE recipe to make these adorable Cat in the Hat kabobs, a perfect activity to incorporate during your Read Across America celebration. You only need 3 ingredients–large marshmallows, red Swedish fish, and kabob sticks to make this snack. (Use strawberries and bananas to make a healthier kabob.) This activity includes Common Core State Standards as students are reading functional text and answering text-dependent questions.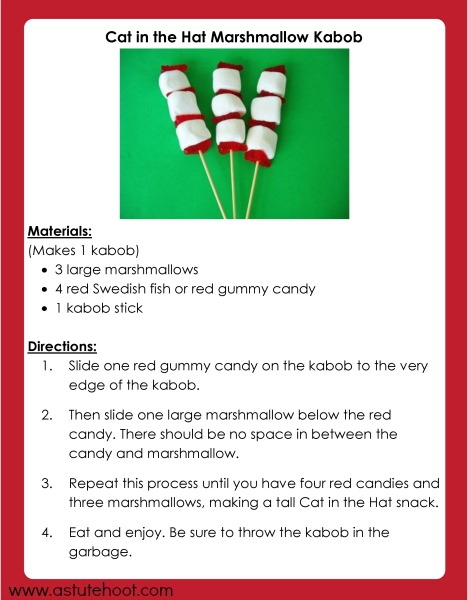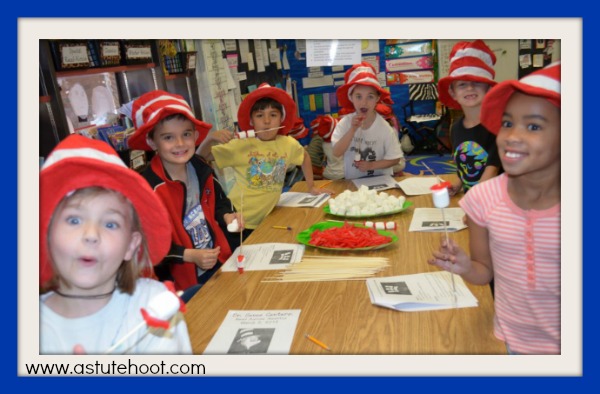 2. Cat in the Hat Pointillism Portraits: I found this cute, FREE template from just4teachers@blogspot.com. You simply need red, white, and blue paint along with Q-tips (or students can use their fingers). My students LOVED this activity!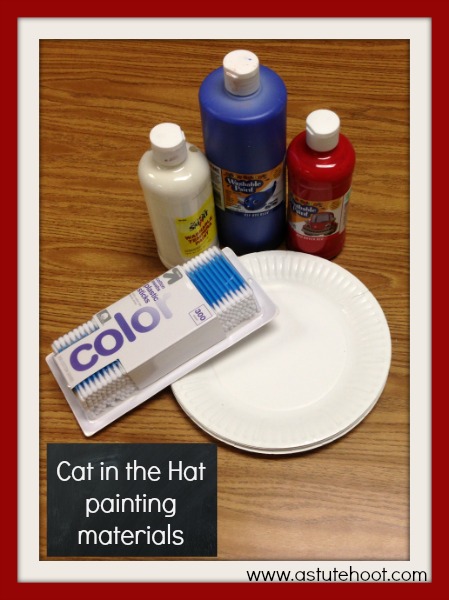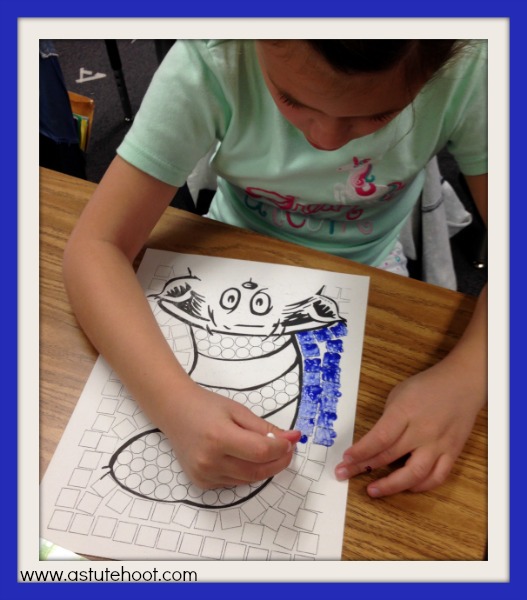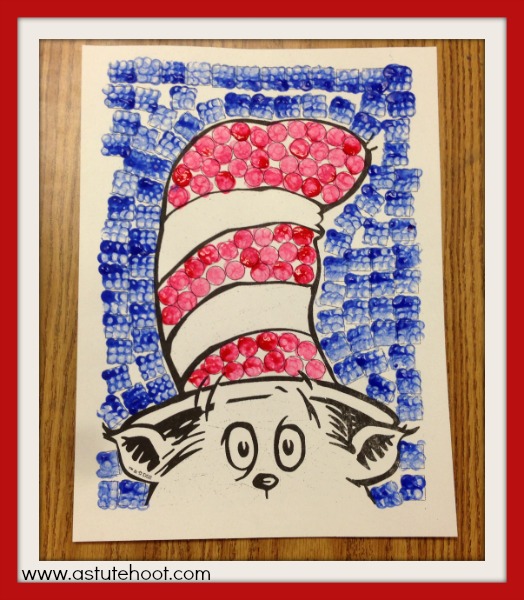 3. Seussical Photo Booth: I borrowed the librarian's giant Cat in the Hat and added lettering to create this Seussical photo booth. I took a picture of each of my students which will the cover of our Dr. Seuss books (compiled at the end of the week). Replicate this with any type of Dr. Seuss-themed props.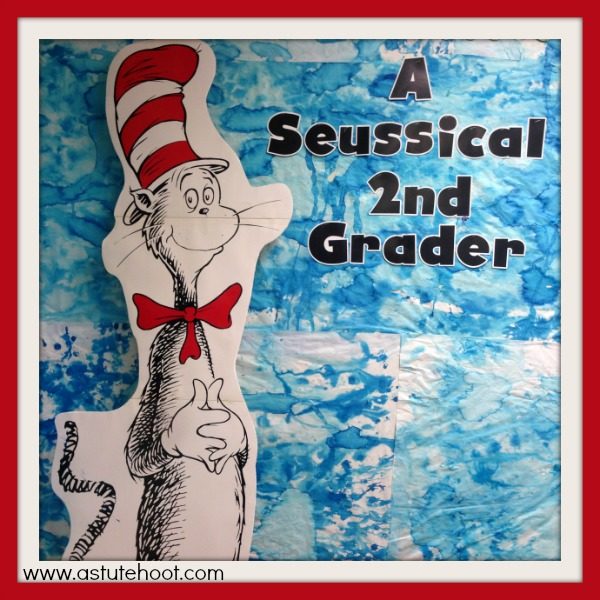 Check out tomorrow's Read Across America blog where I will show you how to use Dr. Seuss supplies (from Target's Dollar Section) to teach character trait analysis and central message.