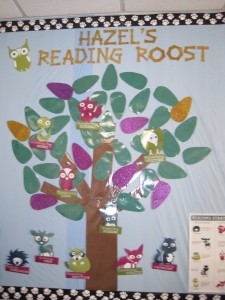 We are pleased to announce that Astute Hoot digital downloads and products are now available at:
http://www.teacherspayteachers.com/Store/Astute-Hoot/%22%3e%3cimg

This colorful and engaging bulletin board introduces 10 research-based comprehension and decoding strategies to children. Each animal character represents a strategy such as Chunking Chipmunk, Visualizing Vulture, and Predicting Possum. Detailed explanations and directions are provided. Students LOVE to meet each new animal as they introduce their strategy.