"I'm Chloe the Connecting Coyote, and I make connections.
Connections help you understand your reading selections.
Link the story to your life or what you've read in a book.
These text connections are guaranteed to get you hooked."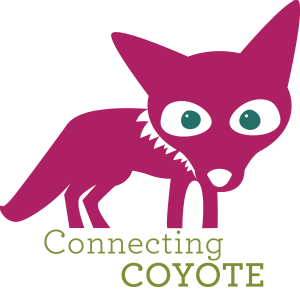 Chloe the Connecting Coyote is one our comprehension strategy animals in Hazel's Reading Roost. Chloe encourages students to make meaningful connections while reading.  Read more about Chloe's strategy below…
WHAT are text connections? Efficient readers comprehend text through making strong connections to the story by using prior knowledge and linking it to something in their own lives, another text, or current events in their community or the world around them.

WHY are text connections important? Making text connections helps students strategically monitor their thinking as they draw on previous experiences and background knowledge. Text connections engage students, increasing comprehension and motivation.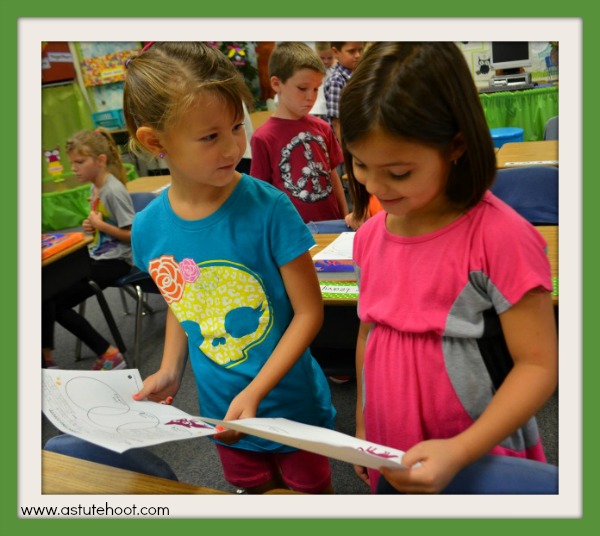 HOW do I teach text connections? Direct modeling of the active thought process is the first step in teaching the text connection strategy. Begin with an engaging passage or story to which students can easily relate. It is best to introduce and practice one type of connection at a time and then build upon each other. Teach text-to-self connections first as they are fairly easy for students to make. Once students are proficient, teach text-to-text connections, requiring that students make a text-to-self and a text-to-text connection.
Introduce Chloe and read accompanying poem. Set the purpose for reading by telling students that while listening to the story, they are to think of a connection or a similar experience in their own lives.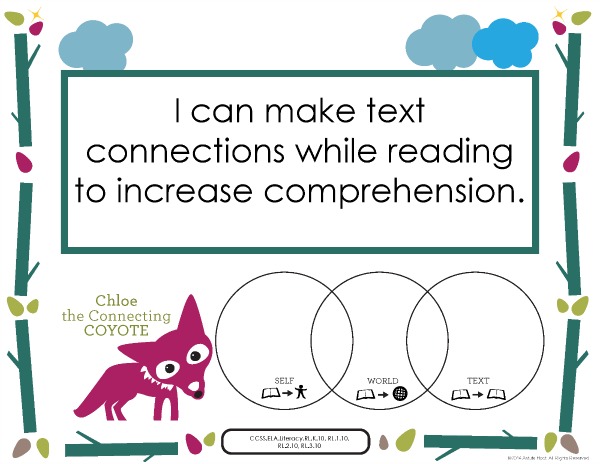 Read Alexander and the Terrible, Horrible, No Good, Very Bad Day by J. Viorst. As you read, stop to model specific text-to-self connections. Be specific and detailed to avoid surface text connections.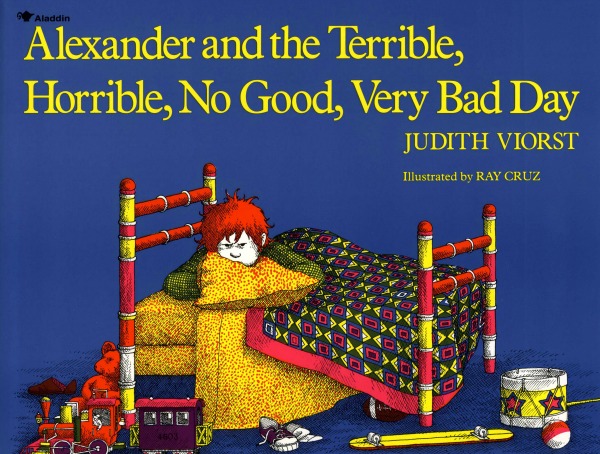 Strong text-to-self example: "I can connect to Alexander because I am short and so I always get stuck in the middle seat, which is so stuffy and claustrophobic."
Surface text-to-self example: "I can connect to Alexander because I always get stuck in the middle seat."
Use these sentence stems to help frame the think-aloud:
I can connect……
________________ reminds me of ……..
________________helps me understand……
A text-to-self connection I have is ……..
A text-to-world connection I have is …….
A text-to-text connection I have is ……..
After you model, allow students to try the making connections strategy. Read the rest of Alexander and the Terrible, Horrible, No Good, Very Bad Day by J. Viorst. Remind students to stay alert and listen for text-to-self connections. After reading aloud, prompt students to Think-Pair-Share to discuss their connections with partner.
Students can also record their connections on the Connecting Coyote Reproducible. Allow students to walk around the room and share connections with other classmates. Come back together as a class to discuss.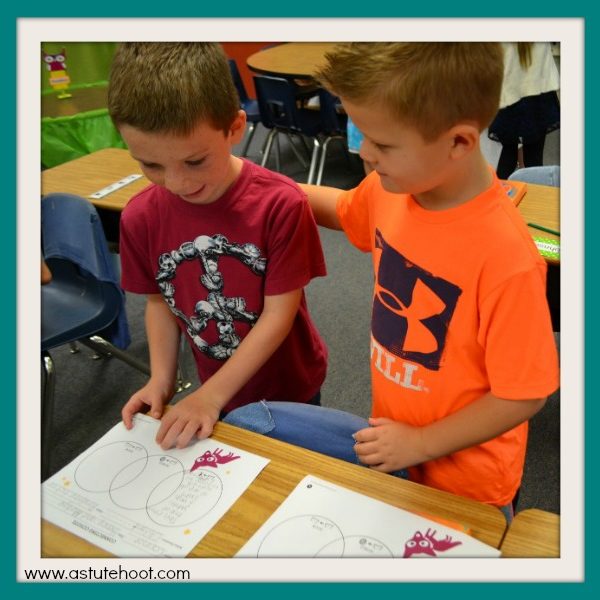 If students create connections that do not make sense, prompt them to explain their connection and help them adjust accordingly. If students are still having difficulty, try another short read-aloud section.
As students grasp the making connections strategy, incorporate into daily reading activities. Making connections teaches students to become active readers and critical thinkers.
WHEN should I use text connections? Explicit reading strategy instruction should be included in a balanced literacy program. Chloe the Connecting Coyote can be incorporated into various components of literacy lessons. Here are some specific examples of when to use Chloe:
Guided Reading: Review the strategy by reading the Chloe Connecting Coyote Poem. Read a selected passage from your guided reading text. Model recording your connection(s) on the Connecting Coyote Reproducible. As you describe your connections to students, be sure to incorporate textual evidence. Distribute Connecting Coyote Reproducibles and copies of the guided reading text. Prompt students to read and create connection(s), recording on the Connecting Coyote Reproducible. After students are finished, discuss connections and encourage them to refer to the textual evidence used.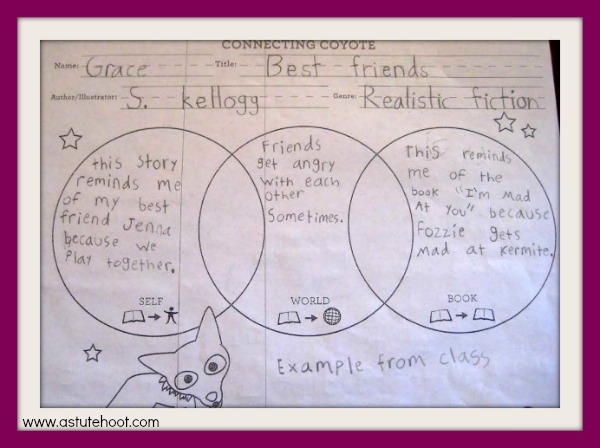 Connecting Coyote Center: Create a portable reading center: Place Connecting Coyote Reproducibles and a book or text at students' reading level in a large manila envelope with a copy of the Connecting Coyote Poem glued onto the front. Instruct students that during center time they are to take an envelope to their desks and use the Connecting Coyote Reproducible to record connection(s) created while reading the text.
Reading Response Journal: Use the Reading Response Journals to make independent reading accountable in school and at home. Instruct students to log independent reading information and respond to the text using one or more of comprehension strategy animal prompts. To reinforce the predicting strategy, encourage students to use Chloe the Connecting Coyote's sentence stems in their responses.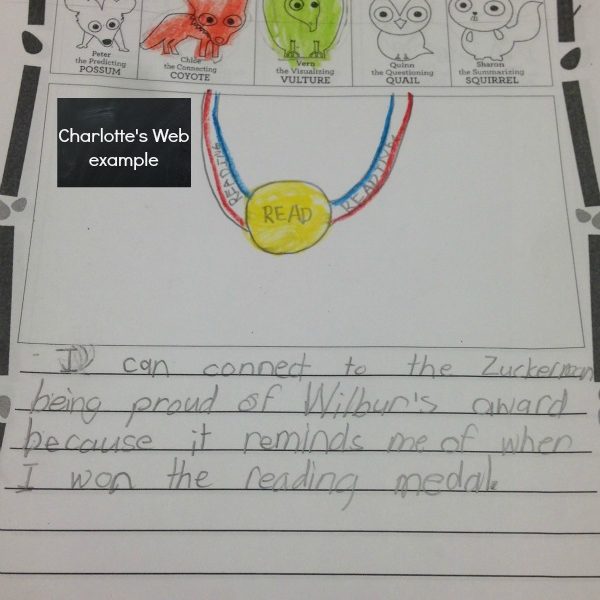 Helpful Hints:
Create Reading Response Journal. Print the Reading Response Journals to create individual journals for each student. Print cover page on cardstock and laminate. Use a blank piece of laminated cardstock for the back cover. Print several copies of the Reading Response Log page and staple or bind together to form a journal. These journals can be used in class during independent reading time or sent home to record reading time for homework. The Reading Response Journal sets a purpose for independent reading and promotes student ownership and accountability. Journal responses allow teachers and parents to easily assess understanding and engagement.
Purchase Quality Reading Response Journals.  Use these Astute Hoot Reading Comprehension Journals from Really Good Stuff to practice the questioning strategy along with other comprehension strategies. Hazel and friends guide students through a variety of comprehension strategies in this helpful journal that can be used with authentic literature or basal readers.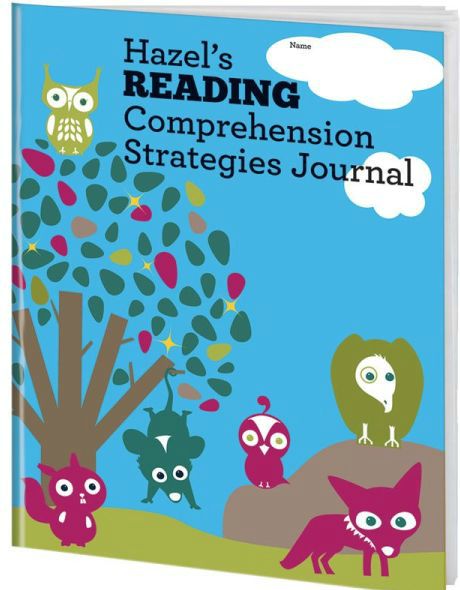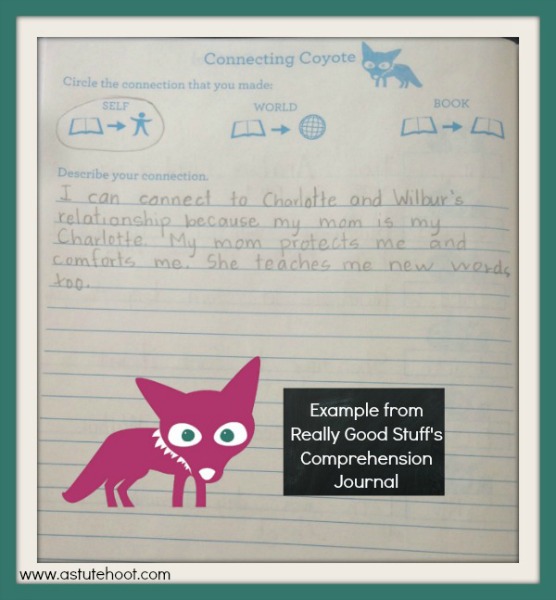 Display Connecting Coyote Anchor Chart. Print and post Connecting Coyote Anchor Chart located in the unit. Display near your guided reading center for easy reference. Encourage students to use the sentence stems during discussions and in their written response.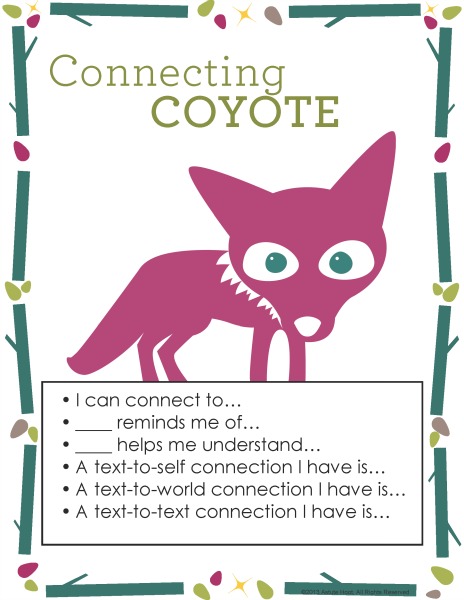 Chloe's unit is perfect for general education, special education, RTI and reading intervention.  Download the complete unit here.