Welcome to our 2014 Halloween Bash Blog Hop, hosted by Teaching 2 Step! To celebrate our first Blog Hop, we are having a HUGE 50% off sale on our products this week only until October 18 here!
Halloween in in the air and students become consumed with costumes and candy. Keep them engaged in learning with our Black Lagoon Halloween CCSS Unit, our 2014 Halloween Bash Blog Hop featured product!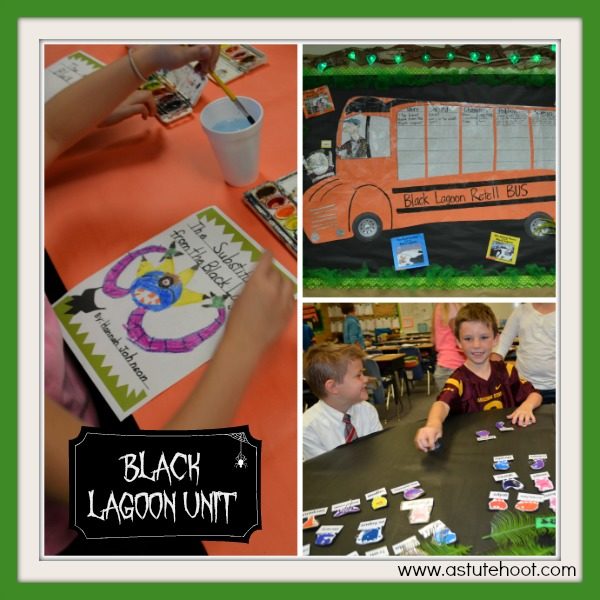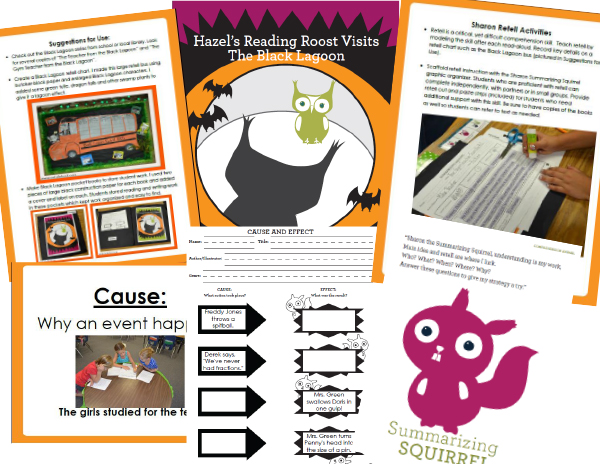 In this 103 page unit, students learn critical comprehension strategies such as summarizing, determining cause and effect, comparing and contrasting characters and text and analyzing character traits. Students also create a new Black Lagoon character and make their own Black Lagoon story. Here are some of my favorite highlights:
Retell Bus:
Students love reading the Black Lagoon books so they are perfect for teaching key comprehension skills such as summarizing and retelling. Make a Black Lagoon Retell Bus and chart story elements after each read-aloud. I made this large retell bus using butcher block paper and enlarged Black Lagoon characters. I added some green tulle, dragon tails and other swamp plants to give it a lagoon effect.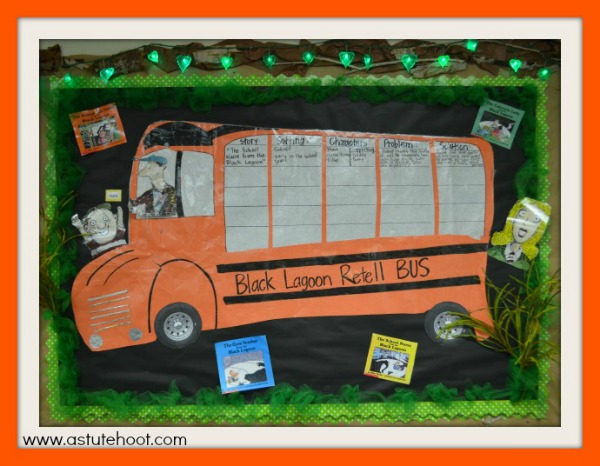 Black Lagoon Pocket Books:
Make these easy Black Lagoon pocket books to store and organize student work. I used 2 large pieces of black construction paper for each book and made a 5′ pocket on each piece by folding and stapling paper. I added these adorable covers and labels on each.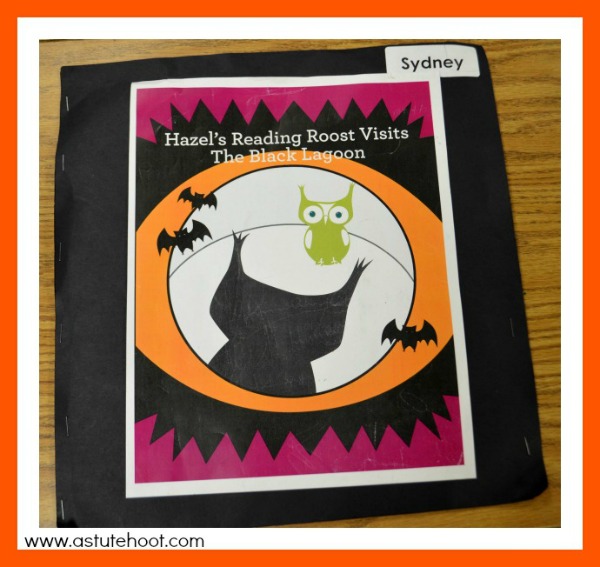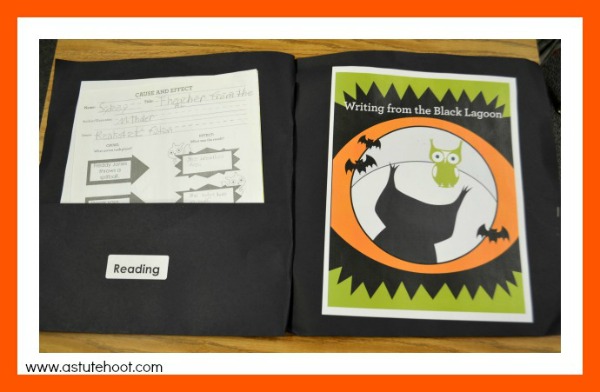 Black Lagoon Books:
In this unit, students brainstorm new Black Lagoon characters, select a new character, and write a narrative based on typical Black Lagoon story structure.  Students then make a crayon resist cover as a finishing touch. Students draw a detailed picture of their monstrous character in the center of the cover and then paint character with black watercolor. The crayon will resist the watercolor, giving it a textured effect. Once dry, students can outline character in thin black Sharpie.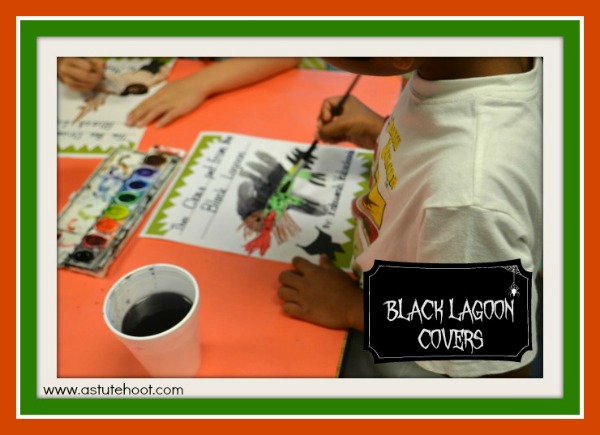 Laminate covers and bind to create published books. Place published books in a Book Browse center so students can read each others' books. To increase accountability, include a graphic organizer for students to complete.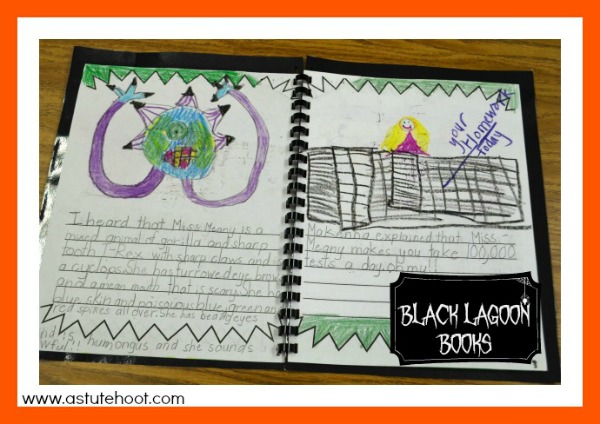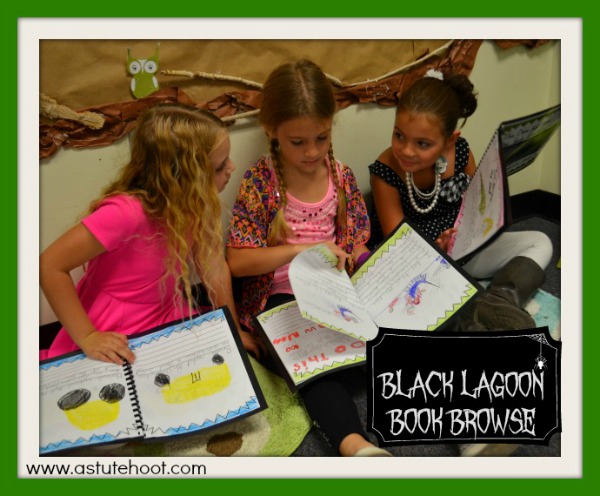 Grammar from the Black Lagoon:
Print grammar monsters (included in unit) on color printer. Cut out and laminate. Glue small magnet strips on the back of each one. I put the grammar monsters in a small black cauldron (found at Target dollar section). Print out Black Lagoon grammar posters on color printer and laminate. Place near game for student reference. Purchase (or make) a fishing rod. I found my fishing rod at Walmart in the toys section, but it can be easily made. Set up a lagoon. I covered my horseshoe table with black paper and glued Nouns, Verbs and Adjectives labels on swamp-like ferns.
Students take turns fishing from the black lagoon (cauldron). They read the grammar monster(s) and determine if they are nouns, verbs or adjectives. Require students to justify response.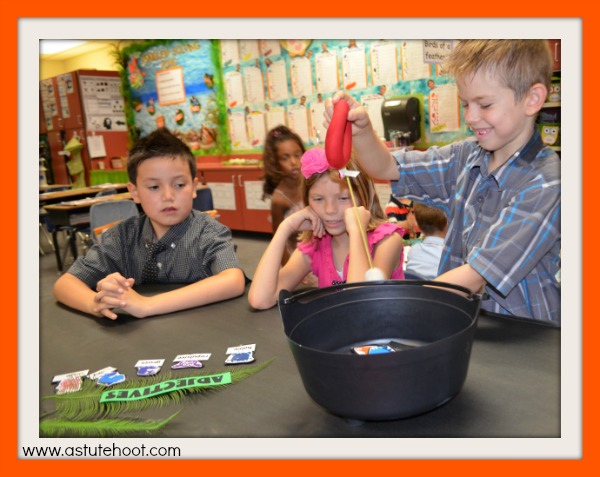 Black Lagoon Cups:
As a culmination to the unit, students will read and follow a recipe to make Black Lagoon cups. This functional text activity requires 3 ingredients (pudding cups, crushed Oreos and gummy candy) and minimal preparation, but one that students will remember.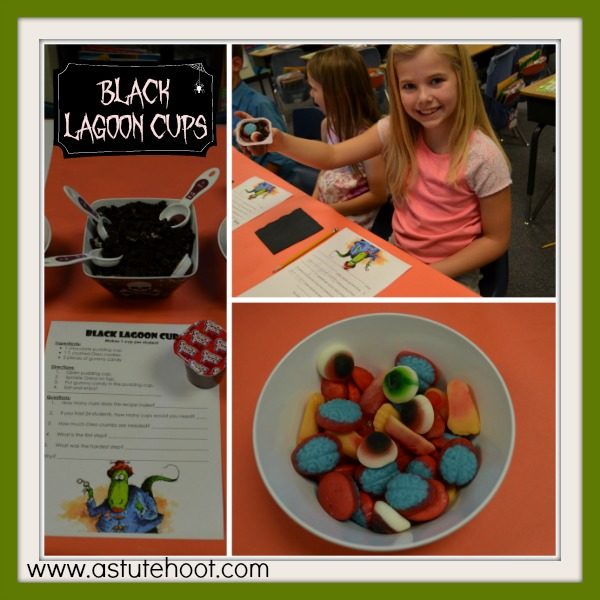 Looking for more Halloween ideas? Download our FREE Going Batty unit here!
Thank you for joining the Teaching 2 Step Halloween Hop. We hope you enjoyed our post.  Be sure to follow like us on Facebook and Pinterest. Hop through more Bash Bloggers below.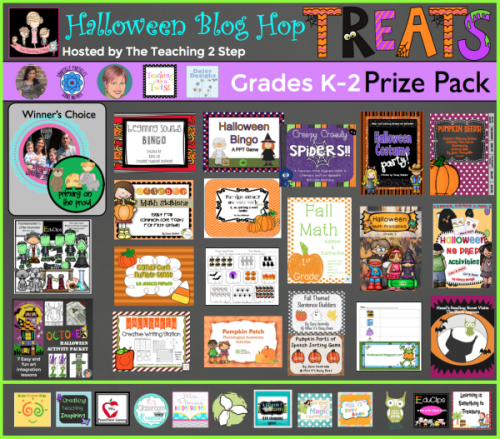 K – 2 Giveaway Pack
a Rafflecopter giveaway
2-5 Giveaway Pack a Rafflecopter giveaway
Secondary Giveaway Pack
a Rafflecopter giveaway