Authors use many different types of characters to tell a story.  Characters help us feel like we are a part of the story and give us an opportunity to see into their hearts and examine their motivations. Since characters play such an essential role in literature, character analysis is critical in developing a deeper understanding of the text. While the author may explicitly include character traits, often readers are required to make an inference about these traits, using textual evidence and background knowledge. Clearly using textual evidence to analyze and describe character traits is an important comprehension skill, but often a difficult one to teach. Try one of these four creative ways in your classroom:
1. Model through read-alouds: Young students don't have a lot of experience with character traits and this needs to be built through read-alouds that include strong, memorable characters. Select a read-aloud with a character that students can easily relate to such as Alexander from Alexander and the Terrible, Horrible, No Good, Very Bad Day by Judith Viorst. As you read each of Alexander's bad experiences, describe how you think he feels by pointing out specific textual evidence. After modeling, encourage students to participate in the conversation. Provide think time by incorporating a Stop and Jot or Think-Pair-Share before discussing with the class.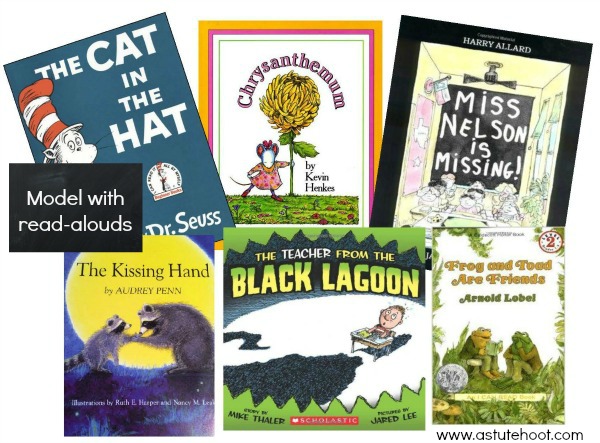 2. Use a Trait Tree: Young students have a limited vocabulary and often need support to select an appropriate character trait. Use Sharon the Summarizing Squirrel's Trait Tree as a word bank scaffold. Pre-made and customizable versions are available allowing you to differentiate to meet the needs of your students. My students have this in their reading folders and binders and reference it often.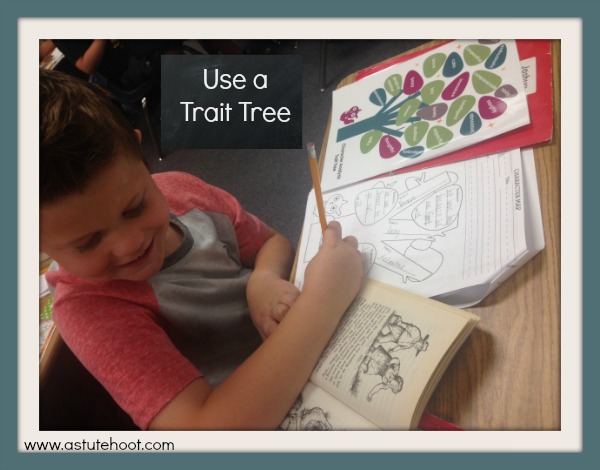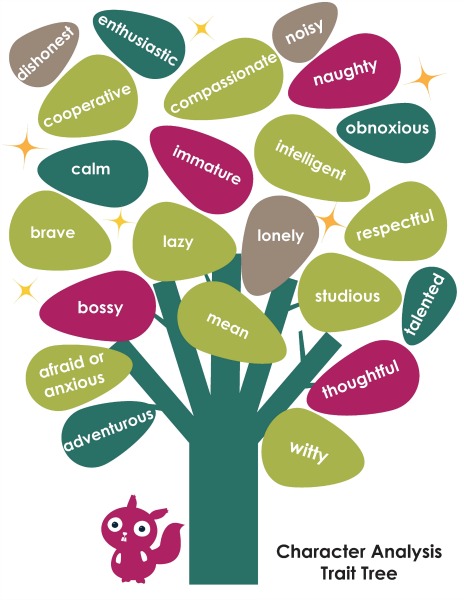 3. Incorporate written response: It is so important for students to respond to text through writing and Sharon the Summarizing Squirrel's Character Analysis Graphic Organizers allow students to record their thinking and textual evidence. These are perfect to use during guided reading groups, centers, and homework.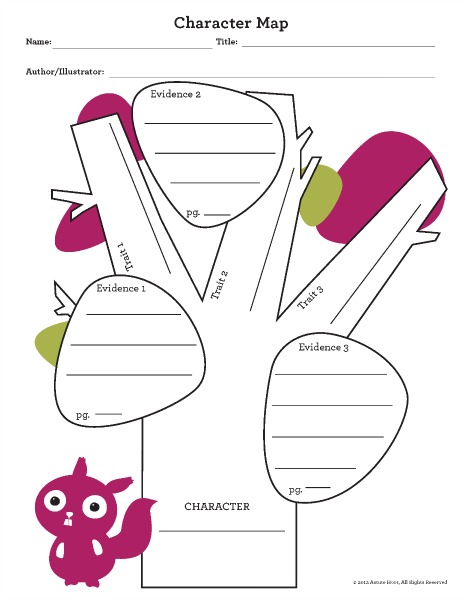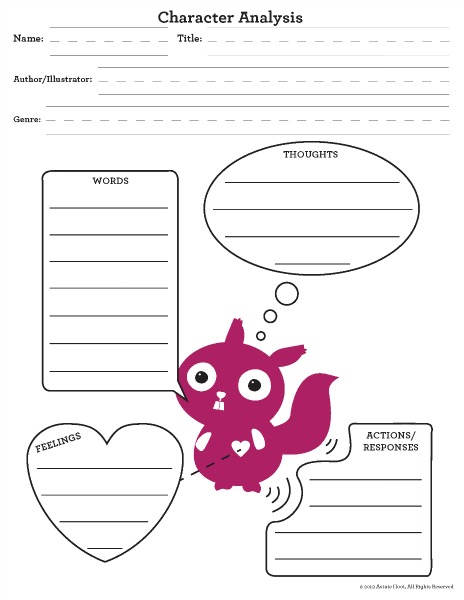 4. Embed art: Written responses don't have to be limited to reports, they can include murals, posters, poems, or dioramas. During our Charlotte's Web study, my students used our Trait Tree to analyze Wilbur's personality, citing textual evidence for support. Afterwards, they made these adorable crayon-resist Wilbur portraits. I hung them up on our "Some Pig" bulletin board. My principal came in as we were creating these and was so impressed with students' character analysis and loved the integration of art. These were a hit!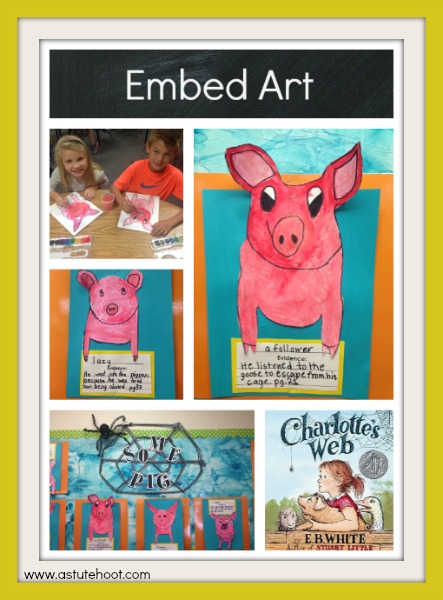 I recently completed a similar project after reading Click, Clack, Moo Cows That Type from our second-grade basal, students analyzed the cows' character traits and cited textual evidence. On Friday, they made cows to hang up with their traits.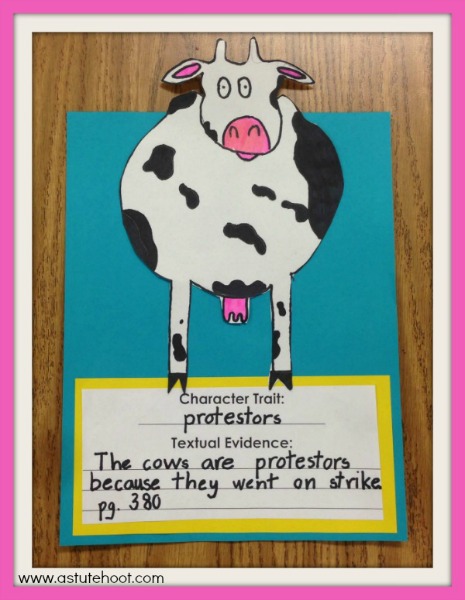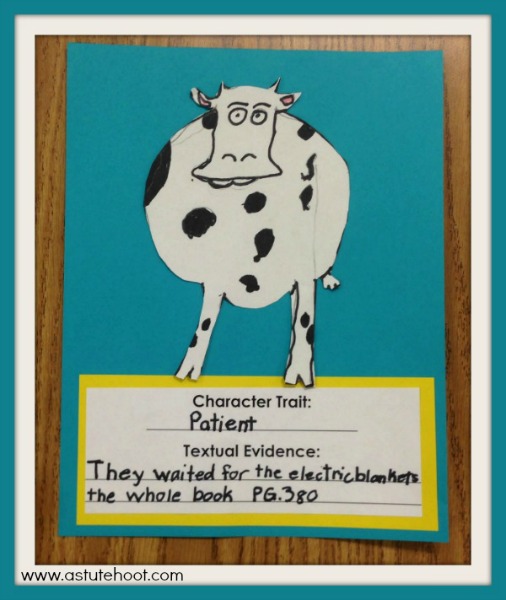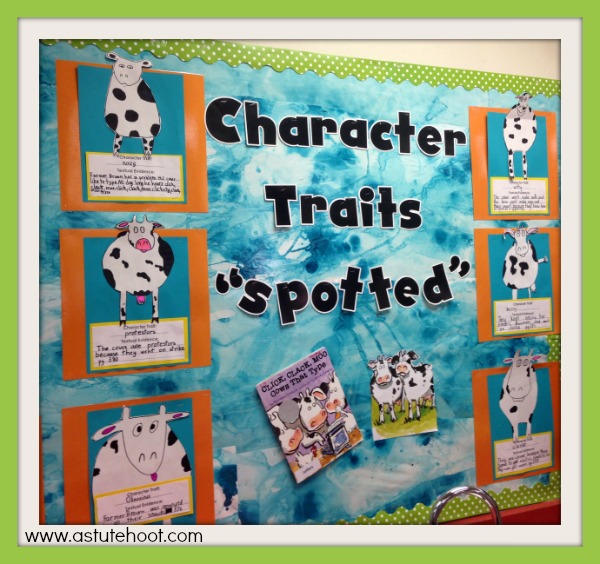 Love these ideas? Download Sharon Summarizing Squirrel's Character Analysis unit to help your students master character analysis within authentic text! This Character Analysis Unit is a sub-skill unit which is also part of our Sharon Summarizing Squirrel Bundle including the following sub-skills: Cause & Effect, Central Message & Lesson, Character Analysis, Compare & Contrast, Main Idea & Key Details, Retell, and Sequencing.