Use this easy, fun Cat in the Hat kabob recipe to wrap-up your Read Across America & Dr. Seuss celebration. You only need 3 ingredients—large marshmallows, red Swedish fish and kabob sticks to make this snack. (Use strawberries and bananas instead for a healthy kabob). This activity includes Common Core State Standards as students are reading functional text and answering text-dependent questions. Download kabob recipe here.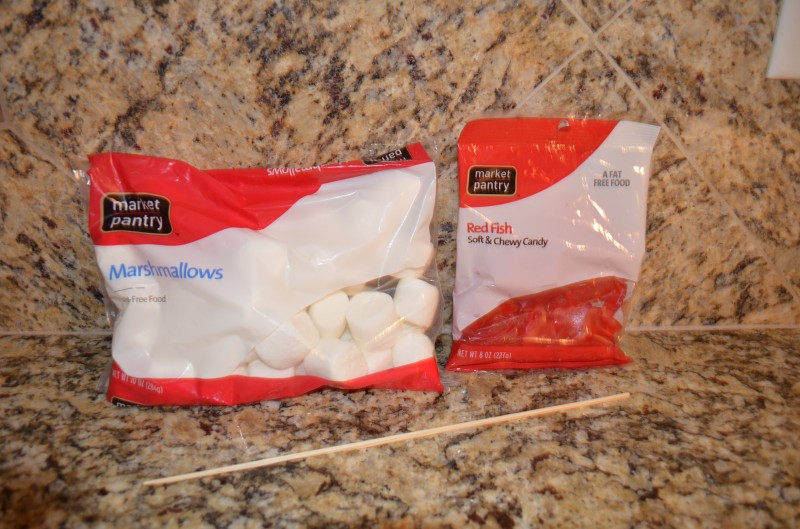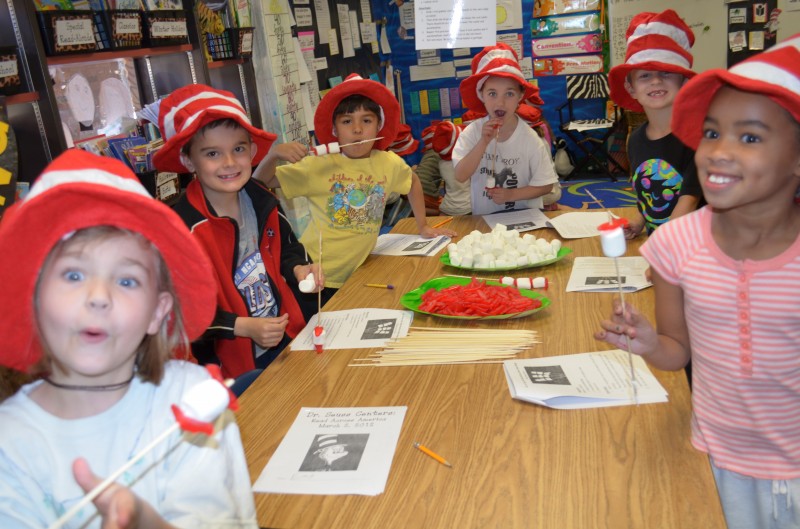 Here are some other easy, engaging Dr. Seuss activities:
1. Goldfish graphing: Read One Fish, Two Fish, Red Fish, Blue Fish. Give each students a bag of colored goldfish and have them sort and graph colors. Students can also complete probability experiment by forming hypothesis (which color will be pulled most), pulling fish and recording results.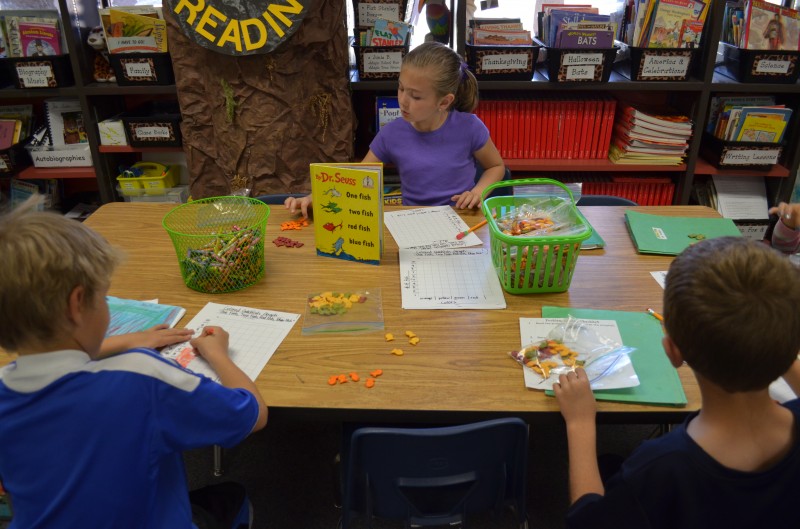 2. Feet Measurement: Read The Foot Book and have students measure their feet. You can also print a variety of feet and have students measure and record. Discuss results.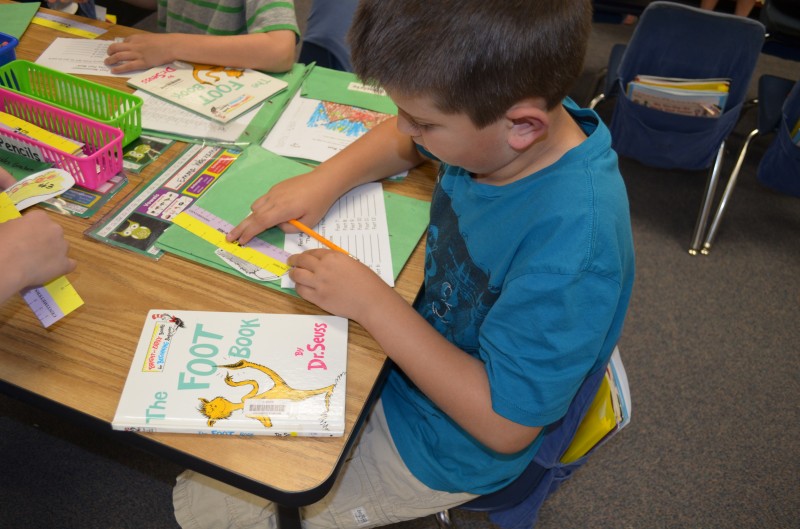 3. Inexpensive incentives: These Dr. Seuss pencils, erasers, bookmarks and resuable bags are available in the Target dollar section. These are perfect behavior incentives, treasure box items or Read Across America gifts.