Giving back is so important to us and one of the main reasons we started Astute Hoot. Part of our mission is to help all children learn. We love hearing stories about children overcoming the odds.  Meet Berlin, a little girl who is near and dear to us, who was diagnosed with Autism.  Please consider giving back and making a donation for this wonderful cause.  Click here to make a donation.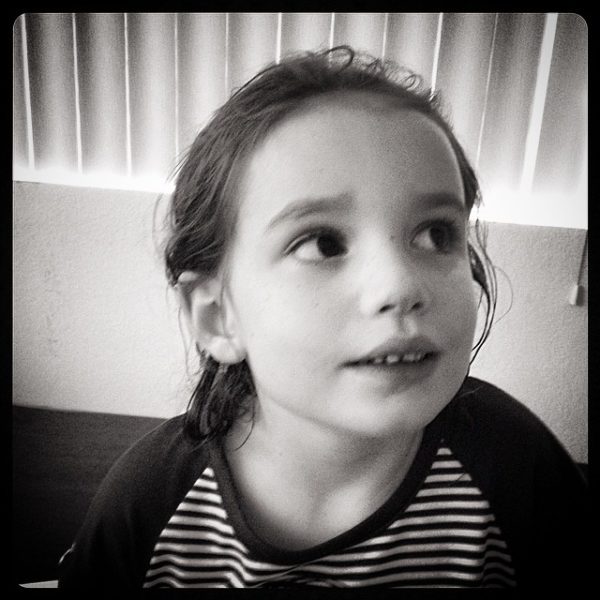 Berlin's Story:
At the age of two when most parents enjoy watching their child reach milestones like talking and interacting with other toddlers, Berlin's parents were relentlessly trying to find out why their child would not speak, make eye contact and why the poor little girl would scream in agony from triggers like noise or crowded areas.  Then the answer came in a diagnosis of autism.  Berlin is now six years old and since that day of diagnosis her parents have spent numerous hours and dollars trying every intervention possible to help their little girl have a normal life. And while Berlin has showed some progress, she has also regressed but there is hope!  As Berlin's mother spends most her nights tirelessly searching the internet for any new breakthroughs in autism she was blessed to come across a new therapy called MRT.
MRT stands for Magnetic Resonance Therapy.  A recent breakthrough in autism, this treatment can actually reprogram the brainwaves in as little as four weeks.  What researchers have found is that autistic children have minimal alpha wave activity in their frontal lobe.  The back of the brain takes information in, but the front of the brain controls cognitive function and allows one to respond to others and function like a "normal" person.  The autistic child can hear, see and take in all the information available from their surroundings, yet the malfunctioning of their frontal lobe locks them in a prison where they cannot respond to others or express themselves.  MRT technology sends a magnetic current to the frontal lobe, inducing an EEG response, in other words producing alpha waves where there was once little or none.  The induced waves create a pathway that once opened will stay open allowing the frontal lobe to function properly.  The result is a child with a proper functioning frontal lobe and therefore a reduction in autism symptoms.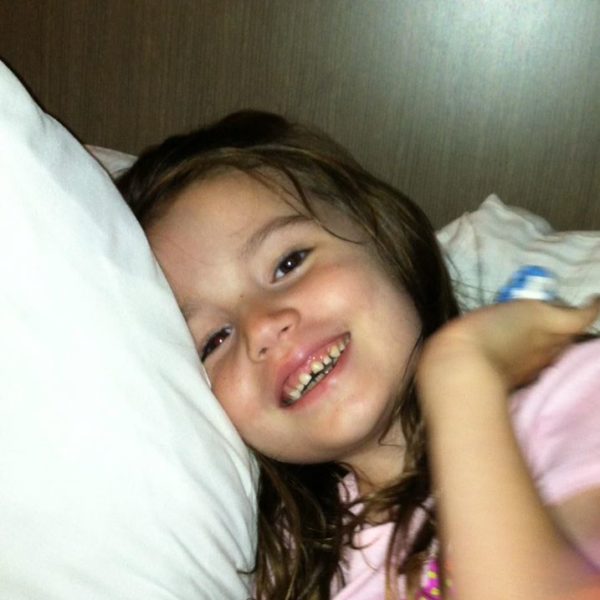 Not all children respond to MRT, but those that do have had lasting results so far.  Recently Berlin received a trial treatment of MRT at the Brain Treatment Center in Newport and showed a positive response.  The week trial that Berlin received alone cost more than $1000, in addition to travel expenses from Arizona to California for the week.  The purpose of the week trial was to determine if Berlin was a good candidate for therapy.  The good news is her before and after EEG results showed a positive response to treatment and therefore doctors recommended a four week treatment, the bad news is the four week treatment is over $12,500!  Berlin's parents have already exhausted all their funds doing their best to help their child.  That is why I hope that just a little from a lot can raise enough funds to give Berlin a chance at a normal happy childhood.  Any amount no matter how little is greatly appreciated.  We are trying to raise $15,000 total, the treatment is over $12,500 and the remainder will be used for board and travel expenses.  With your help we hope Berlin will be starting her treatments in January 2015.
Click here to make a donation.
Thank you for your support!  Here is a freebie as a thank you.  Hootin' for a Great Day Behavior Chart.