Do you love our reading strategies animals but aren't sure how to incorporate into your classroom theme? It's as easy as 1, 2, 3! You don't need to have an owl or woodland theme at all.  Create your own personalized Guided Reading Roost in 3 easy steps: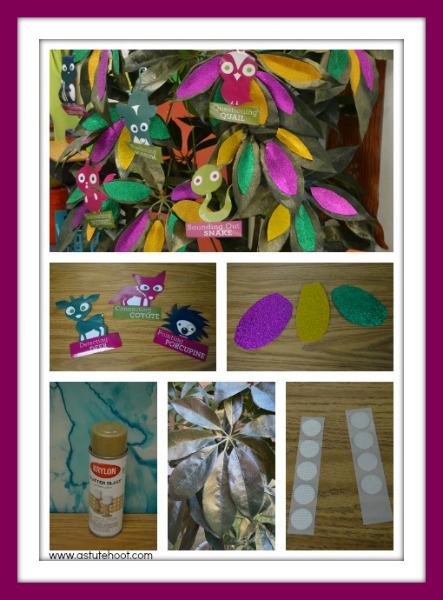 1. Determine Reading Roost location: Display reading strategy animals in a prominent location near the guided reading table, carpet area, or on a large, central bulletin board.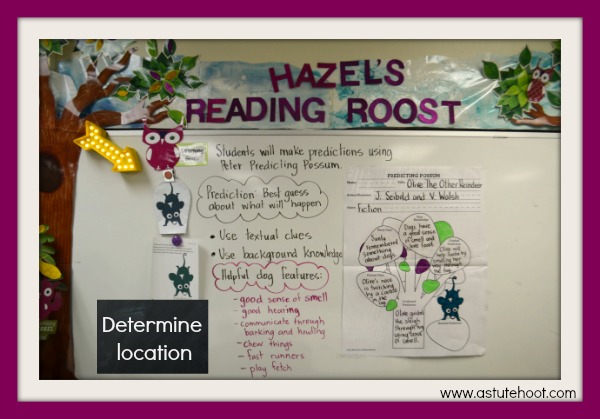 2. Create the magical tree: There are many ways to create the magical tree in the reading roost. Purchase a silk tree from local craft store or garage sale to use as the focus of the Reading Roost.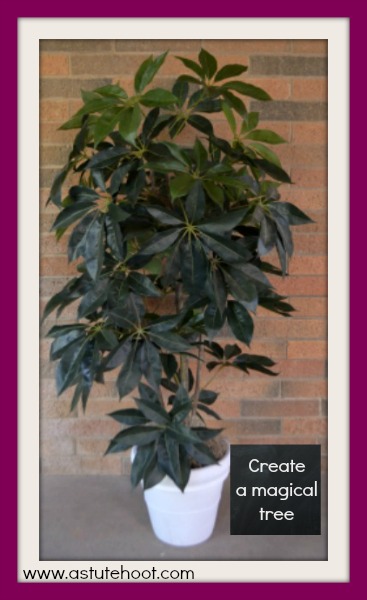 Lightly dust with gold glitter spray paint and cut out glitter foam leaves for a magical look.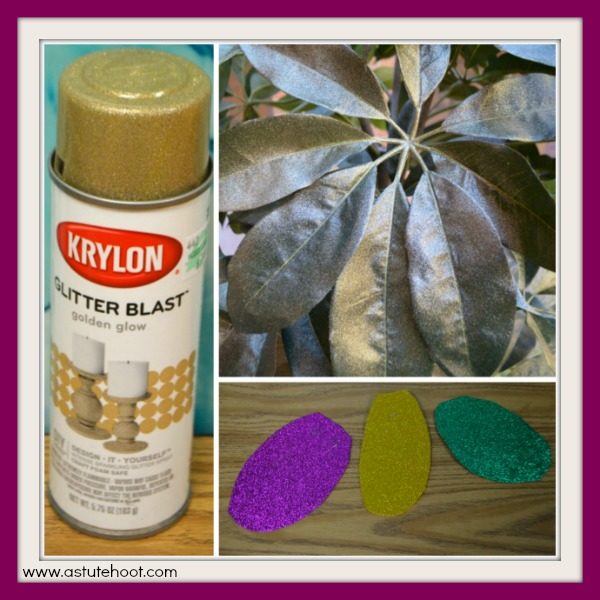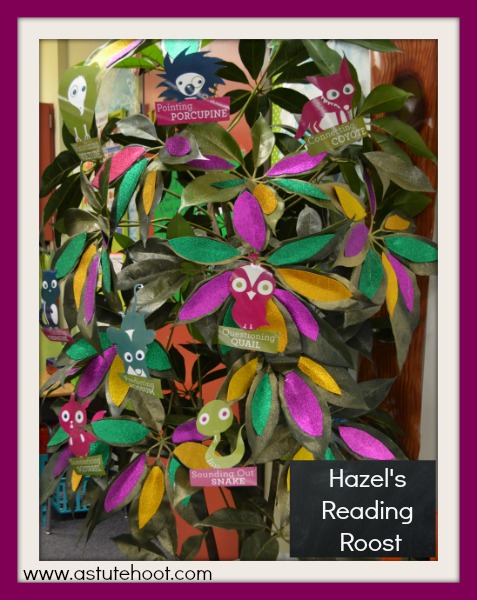 Use a pre-made tree like this one from Really Good Stuff. Simply purchase and assembly; add extra leaves as desired.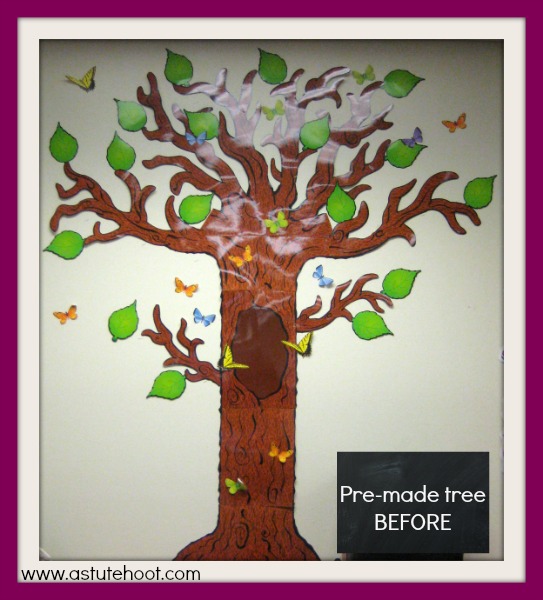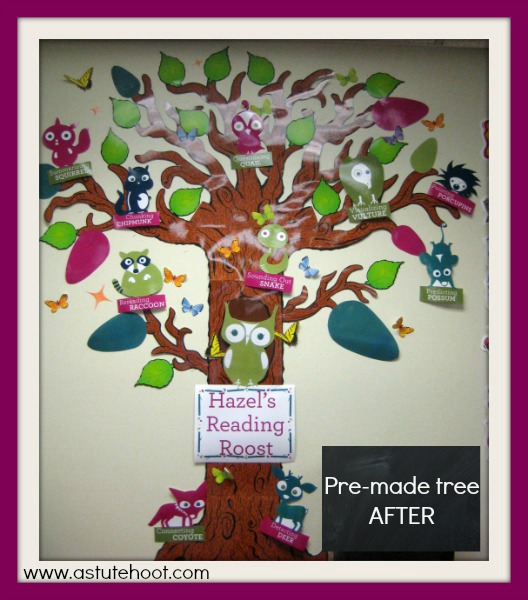 Make your own tree by crinkling brown butcher block paper to make a large, textured trunk and branches.  Add green butcher block paper leaves or purchase fabric leaves from local craft store to complete the look.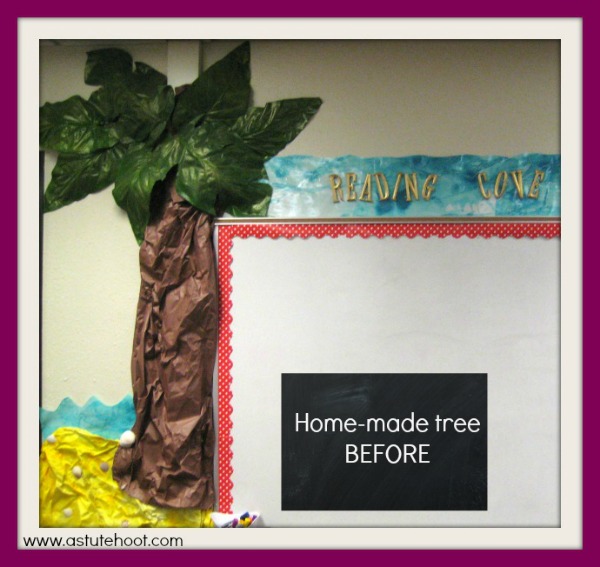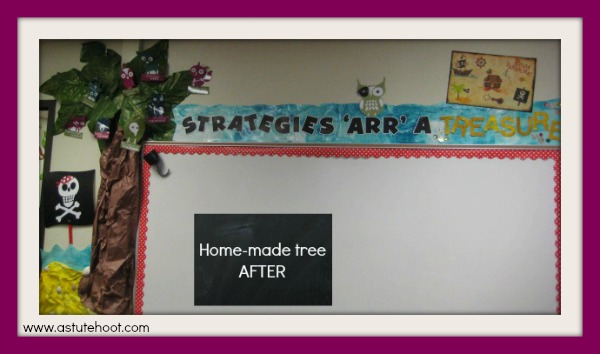 3. Print strategy animals: Use a color printer to print reading strategy animals on thick, durable cardstock and laminate for durability.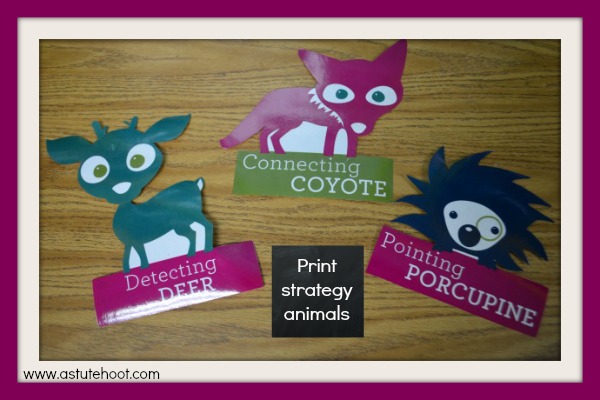 Place self-adhesive Velcro to the back of each animal and accompanying place where each animal lives (i.e., leaf or branch of Reading Roost tree). This allows you to pull appropriate strategy animal(s) to greet the students and teach the lesson.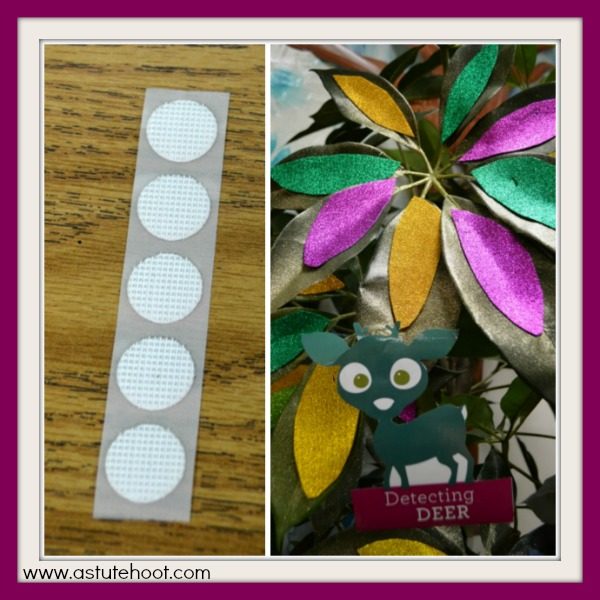 Here are a few helpful tips to make our reading strategy animals fit into any "habitat" or classroom theme:
1. Pick a tree that works with your classroom: My classroom has a woodland theme, so the silk tree with the large, green leaves works perfectly. However, if you have a jungle, pirate, nautical, or tropical theme, a palm tree would be best for your roost. Trees are an integral part of most habitats and locations so it is natural to see one in any type of setting.
2. Add your own touch: Add minimal, themed items to enhance your tree. For this pirate themed, classroom, I found a variety of fun decorations at Hobby Lobby and added them to give it a personal touch.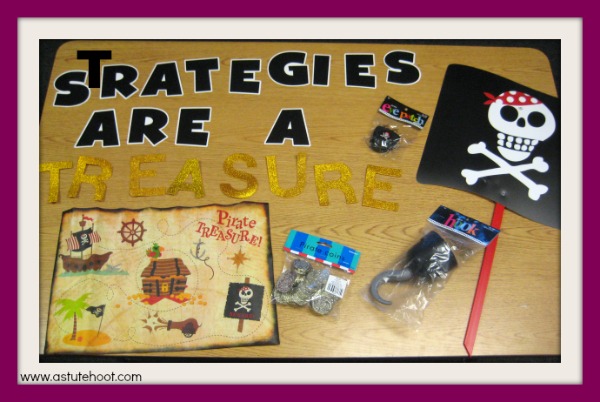 Hazel's eye patch is my favorite feature! This pirate-themed Reading Roost is just one of the many possibilities.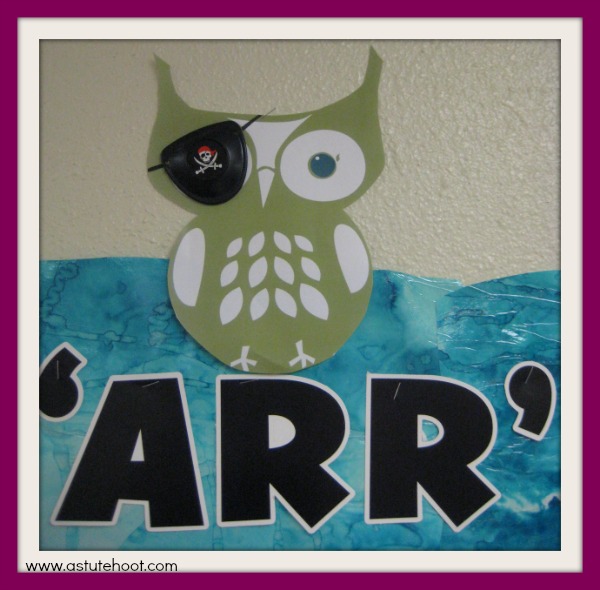 Other suggestions to incorporate into popular classroom themes include:
Ocean – Make a tropical palm tree and add shells and beach decor around base of tree with the saying, "A Sea of Strategies"
Bees – Add a bee hive to tree and hang a few buzzing bees around the tree with the saying, "We Are Buzzing With New Strategies!"
Sports -Add a few balls or sports-themed items around the tree with the saying, "Strategies Are A Ball!"
Get creative and think outside the box! Download our Guided Reading Strategies Bulletin Board Set to get started. Need suggestions or ideas to get started? Email me at jessica@astutehoot.com — I would love to help you bring the magical world of Astute Hoot to your students too!
Check out our complete reading strategy units here along with our hands-on resources and posters available from Really Good Stuff.