Making learning fun brings me great joy.  Some of my best teaching memories are when I saw things finally "click" for struggling students.  Knowing how hard they work to sometimes make even the simplest connections makes these little successes even better!
Working with students with special needs has been such a rewarding vocation and I am so lucky to have helped so many wonderful students.  I also have a special place in my heart for children who are sick or injured and need to stay in the hospital for an extended period of time.
When my oldest son Alec was in kindergarten, he had a complication during his recovery from a tonsillectomy.  He was rushed to the hospital in ambulance and spent two days in the hospital recovering because he had lost so much blood.  It was a very scary time for us but we were very fortunate that he fully recovered so quickly.  Other children, however, need to spend weeks, even months in the hospital.  As a mother, my heart broke for those children and families.  Our brief stint in the hospital was difficult, but I couldn't even imagine the challenges and heartache others went through.  I knew I wanted to help, but at the time I wasn't quite sure how.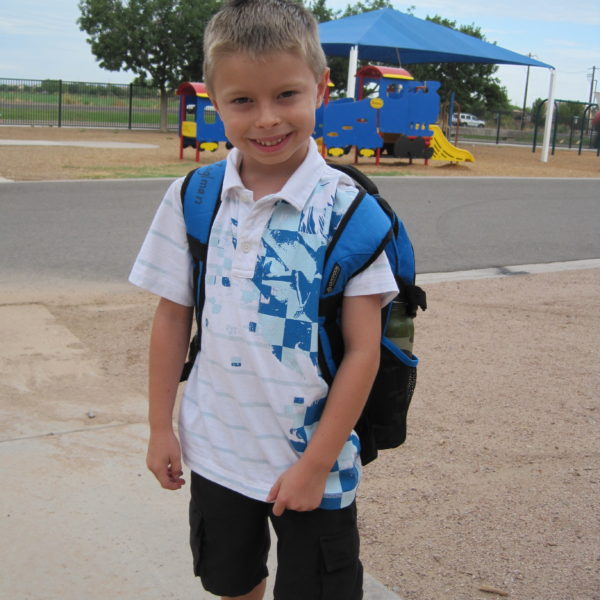 Recently it dawned on me that I could help make learning fun for the children who attend the hospital school by donating several sets of our Hoo is Ready for School? flash cards.  Early learning is critical to future academic success and I knew that our flash cards could help young students learn the alphabet and important phonemic awareness skills even while in the hospital.  Parents and teachers could use our materials to provide essential practice in an engaging game-like format.
It was our sincere pleasure to donate several sets of flash cards to two local hospitals; Phoenix Children's Hospital and Cardon Children's Medical Center.  Thank you to Christine Birnbaum (pictured with us above), Child Life Specialist at Phoenix Children's Hospital, for taking time out of her busy day to tell us about the wonderful programs and services available to children there.  We are thrilled that we are able to give back to our community and spark the joy of learning in children who especially need a little happiness and fun in their lives.