In part 1 and part 2 of my Guided Reading Survival Guide blog series, I explained how teachers must go beyond the basal and provide authentic, high-quality supplemental texts ranging in genre and teach research-based reading strategies using our cast of animal characters.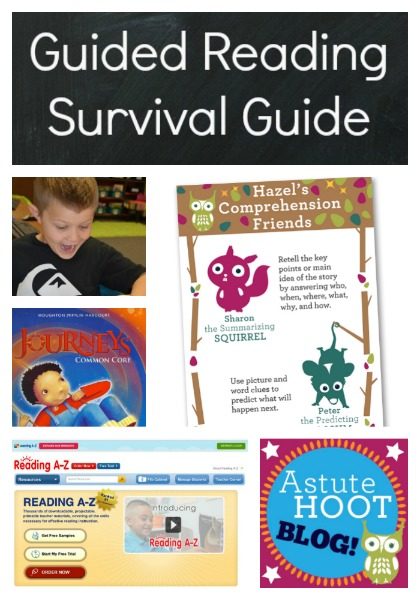 Guided Reading Survival Guide: Using Hands-On Tools
It's time to put the strategies we discussed in the previous blog into students' hands–literally. Hands-on tools motivate and engage students and make practice fun. Each of our strategy animals has an accompanying hands-on tool. Students associate animals with comfort, safety, and play and when animals are personified, students readily understand and apply the lessons and messages from the animals. Just yesterday, I was doing a fact assessment. I always remind students to double-check their answers, but they often need several reminders to do so. Yesterday I got out my Fiona Fact Fluency Fox puppet and had Fiona remind the kids about double-checking. What do you know? They all double-checked their answers.
Each of the hands-on tools is displayed in the classroom; most are in clear, inexpensive glass jars with the animal label glued to the front. They make a cute display and are easily accessible.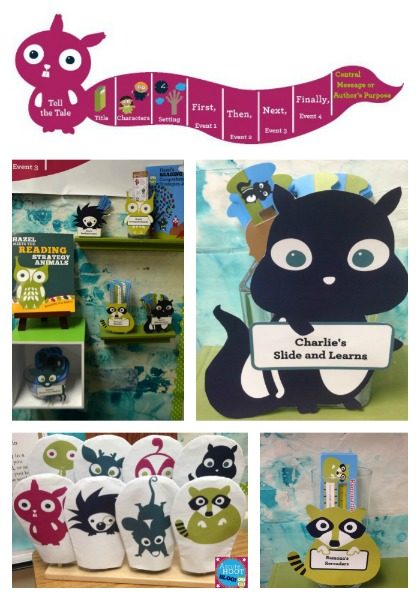 In my classroom: Since students used Quinn the Questioning Quail to use textual evidence to answer questions, I created a set of Quinn's Quills. I purchased fuchsia highlighters from Amazon (to match Quinn's color), printed, laminated, and cut out a set of Quinn's heads, available in the Quinn Questioning Quail unit. I glued the heads to the highlighters. The head looks like it's upside down when the marker is closed, but this protects the head and the topnotch.

Before the lesson, I enlarged and laminated my copy of  "What Lives in This Hole?", my guided reading text from Reading A-Z. The larger format allows all students to easily see the text and the lamination allows me to reuse it each year.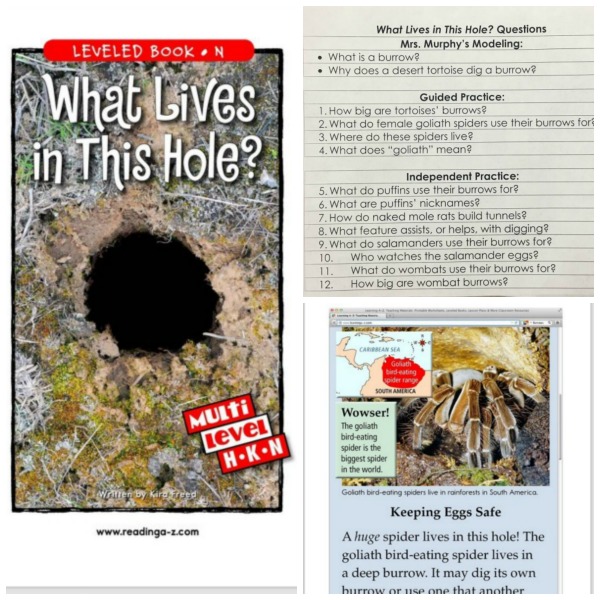 During the lesson, I modeled how to answer each question in the I Do section, thinking aloud as I went. I demonstrated how to use Quinn's question mark topnotch to first point to the answer, then highlight it and write the question number next to it. We then practiced the strategy together by answering the questions in the We Do section. Students pointed to the answer with Quinn's topnotch. Before we highlighted, we discussed each student's response to ensure that everyone was on track. Finally, we highlighted the answer.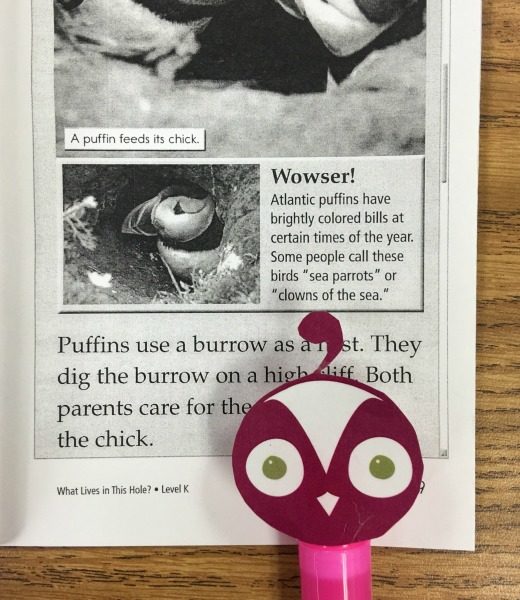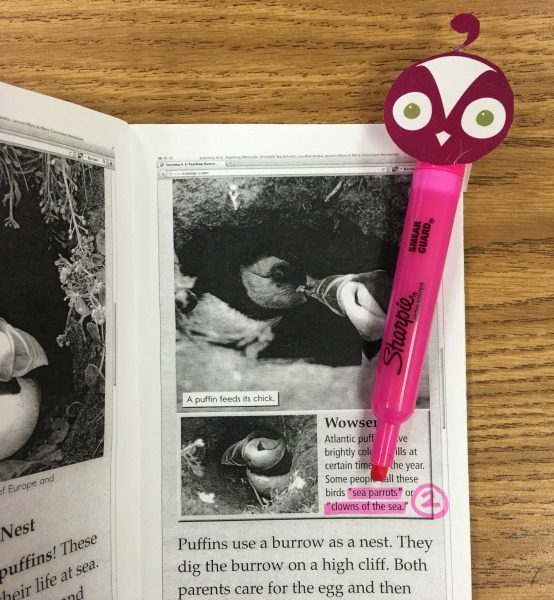 Students absolutely LOVED Quinn's Quills and asked to use them during whole group reading time as well. Unfortunately, our basals can't be highlighted, but this is another benefit of using Reading A-Z printable books.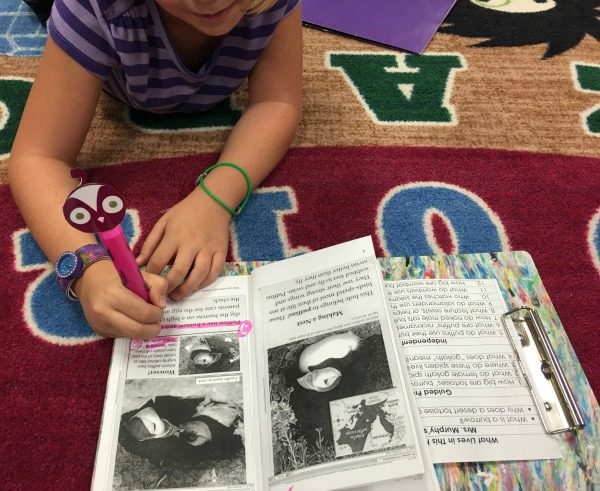 Check out the full line of reading and math hands-on tools. You students will LOVE them, too!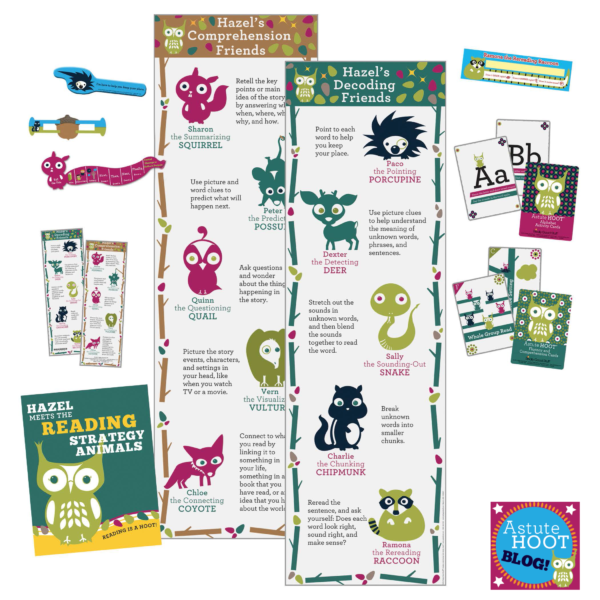 Check out tomorrow's blog to learn how to integrate multiple strategies during guided reading time.