Welcome to my second grade classroom, my home away from home.  Each year, I refine my classroom with special finds from Target and Hobby Lobby (my favorite!) to make it comfortable and inviting. I love to think outside of the box, using plastic table cloths for curtains and bath mats for classroom rugs. My goal is to make the room a safe, creative space that promotes engagement and exploration.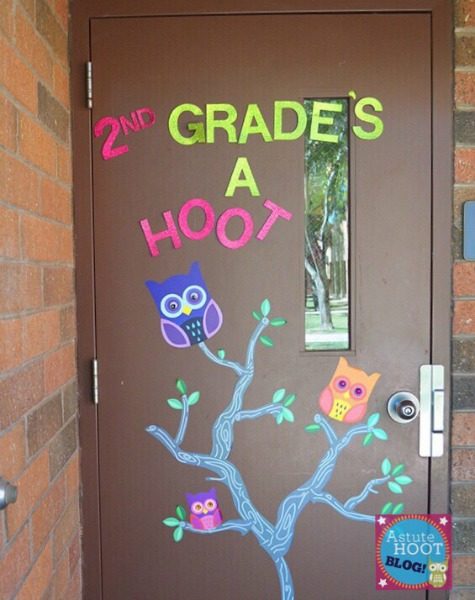 Curricula
As a traditional academy teacher, I use Spalding spelling, HMH Journeys reading, and Saxon math to teach highly-performing students at an accelerated pace. I use the district-prescribed curricula along with our reading and math strategy animals to help students learn, apply, and transfer critical strategies across settings. My classroom décor centers around Hazel Hoot, an adorable green screech owl, and her special strategy friends. See how I integrate Hazel's Reading Roost and Problem-Solving Pond along with our hands-on tools to support and enhance required curricula in this blog series.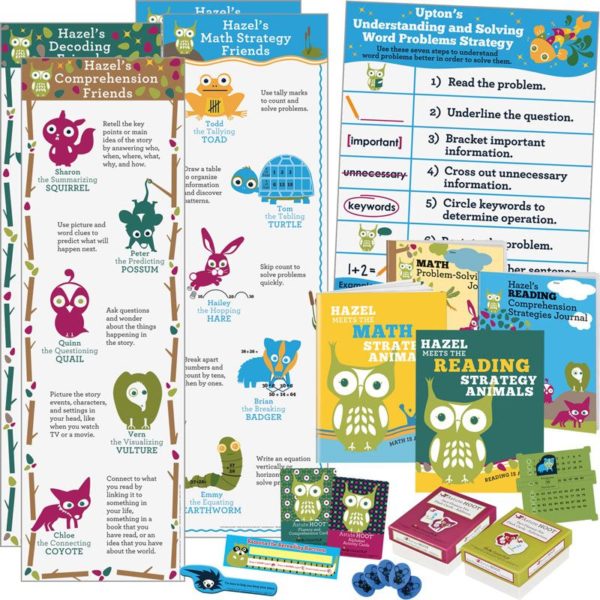 Special Spaces
Hazel's Reading Roost
In our charming book, Hazel Meets the Reading Strategy Friends, Hazel stumbles upon a magical tree in the forest. Out of the tree appear 10 colorful woodland animals that each introduce a research-based, standards-aligned reading strategy. These animals guide Hazel to become a proficient reader.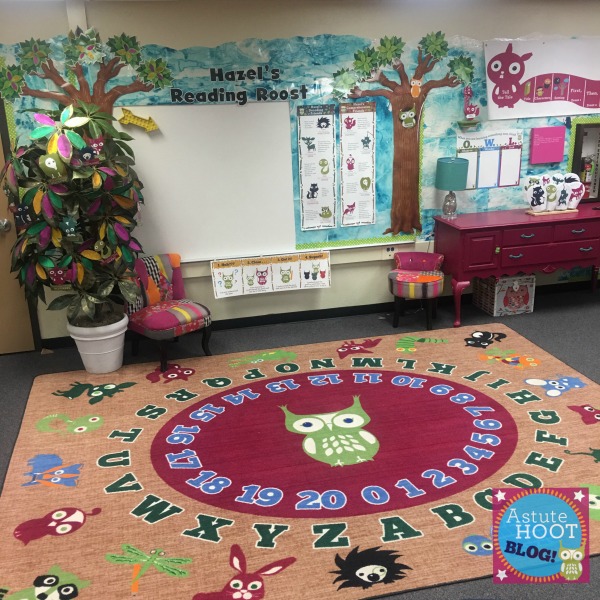 Each day students attend Hazel's Reading Roost, my guided reading group, as one of their four reading rotations. During guided reading time, I use the woodland animals to teach specific strategies and concepts through the context of authentic literature.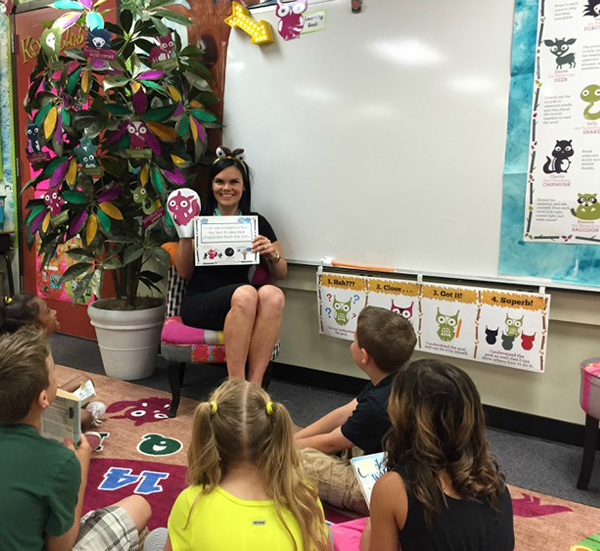 I use our animal puppets and reference our Decoding and Comprehension Banners throughout the lessons. Students use our accompanying graphic organizers and our hands-on tools to practice and reinforce the strategies.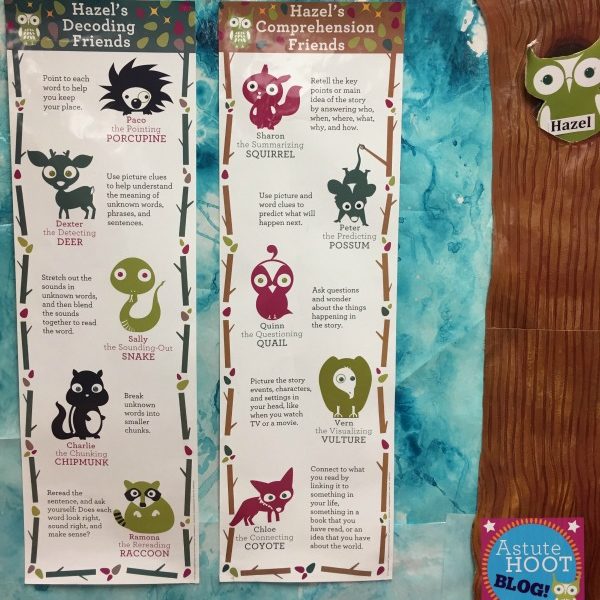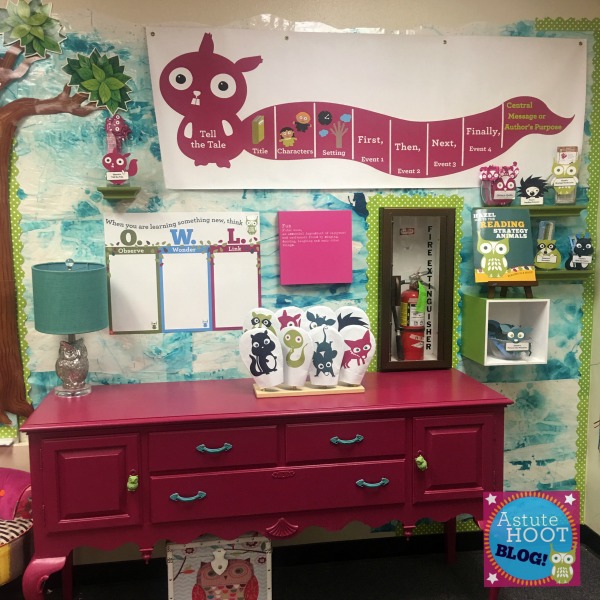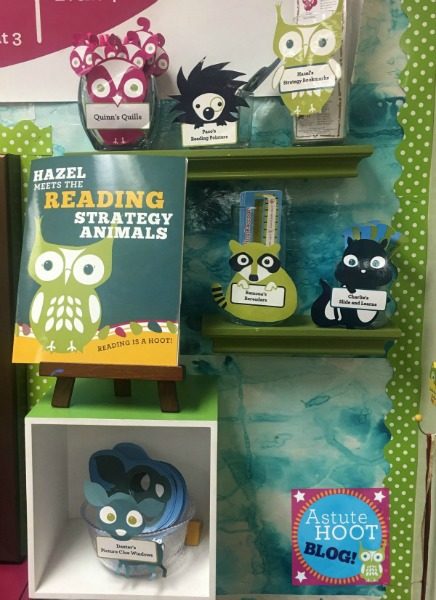 To replicate the magical tree, I purchased an inexpensive faux tree from Goodwill and gave it a dusting of gold glitter spray paint. I glued glitter foam leaves to give it an enchanted gleam and used Velcro to attach the animals. This allows for easy removal during reading group time. Read more about creating a Reading Roost here.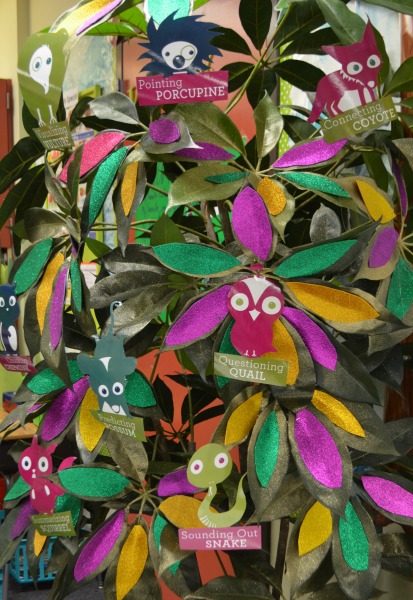 During guided reading group time, students sit in a circle on our  Astute Hoot's Numbers and Letters Rug. I post a specific learning goal for each group and reference it throughout the lesson using our Learning Scale Banner. Students enjoy monitoring and reflecting upon their thinking and learning. They understand that honest ratings help me as a teacher because I can see what they understand and areas in which they need more help.
Read tomorrow's blog to see my Problem-Solving Pond and accompanying math tools.