Guided reading challenging, even to veteran teachers because there are so many factors to consider. In my 4 part blog series, Guided Reading Survival Guide, I explain how to go beyond the basal and provide engaging, authentic supplemental texts; teach research-based strategies using our unique cast of strategy animals; and incorporate hands-on tools to motivate and engage students. In this last blog, I will explain how to integrate multiple strategies within the context of authentic text.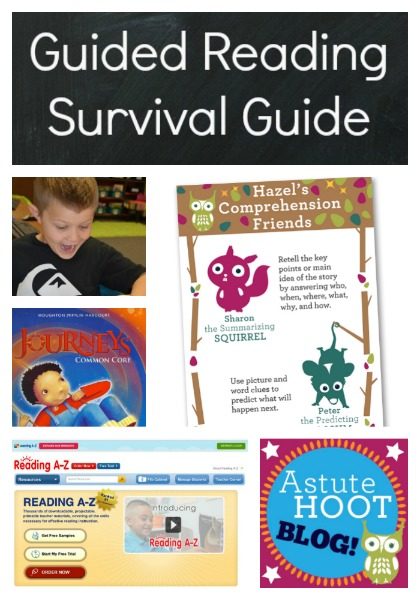 Guided Reading Survival Guide Part 4: Integrating Strategies
Skills and strategies should be taught within the context of high-quality text rather than isolated splinter skills. Explicitly teach each strategy and provide ample practice for students to apply the strategy using authentic text during guided reading lessons and independent practice. As students demonstrate mastery, introduce additional strategies. The goal is for students to integrate and apply multiple strategies to develop deeper meaning of the text.
In my classroom: During whole group instruction, the class and I read the text at least 3 different times on 3 different days, each with a different strategy and purpose. For the first read, I focus on overall comprehension and retell of the literary elements or main ideas. During the second read, I focus on a specific skill such as character analysis or cause and effect. After the third read, I prompt students to make inferences, determine author's purpose, and make connections. I practice the same strategies during small group instruction using leveled text.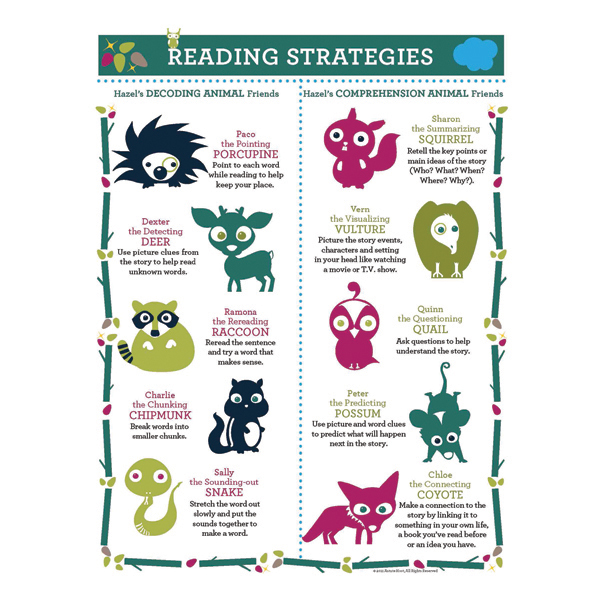 During whole group instruction, my students read, "Animals Building Homes" from our Journey basal and the Reading A-Z leveled text, "What Lives in This Hole?" during guided reading time. Each day, we practiced a different strategy.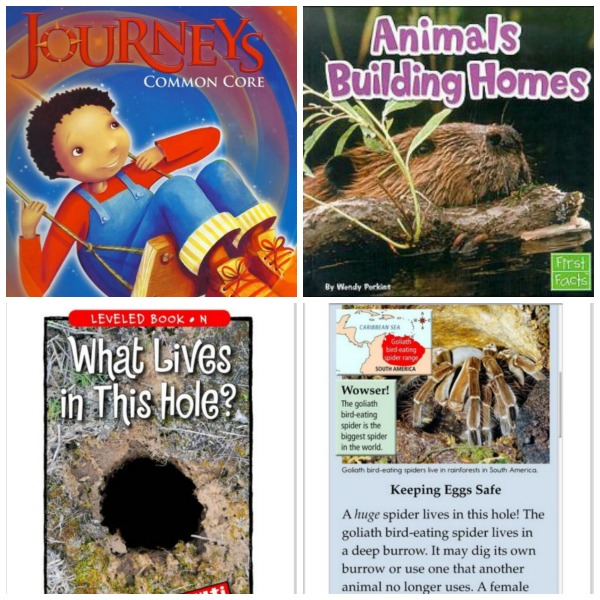 Here are some samples of the graphic organizers that students completed to practice and apply strategies: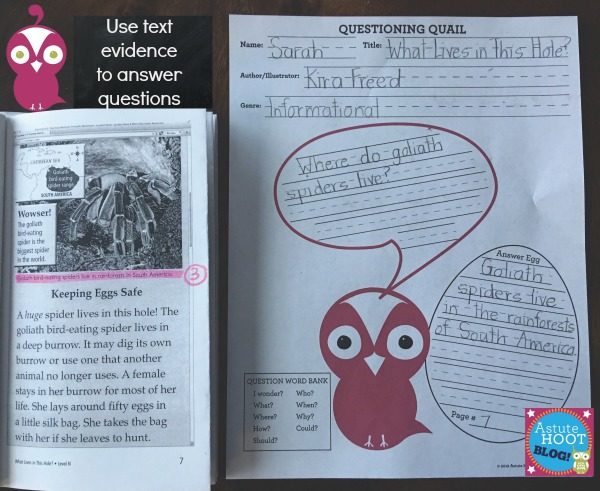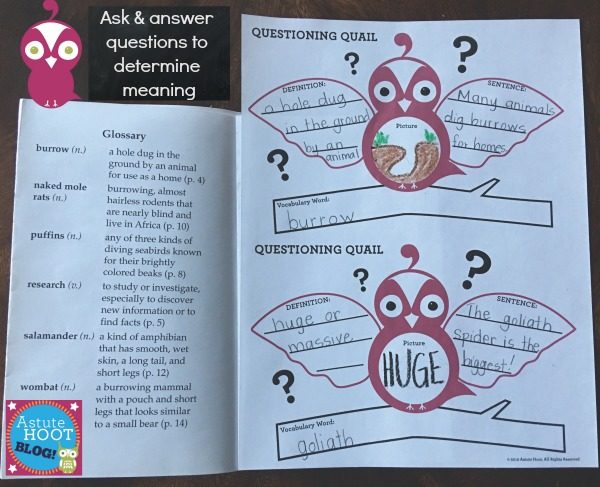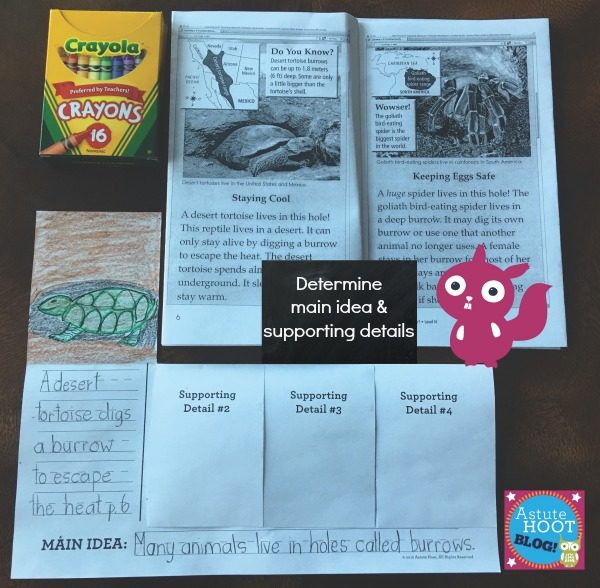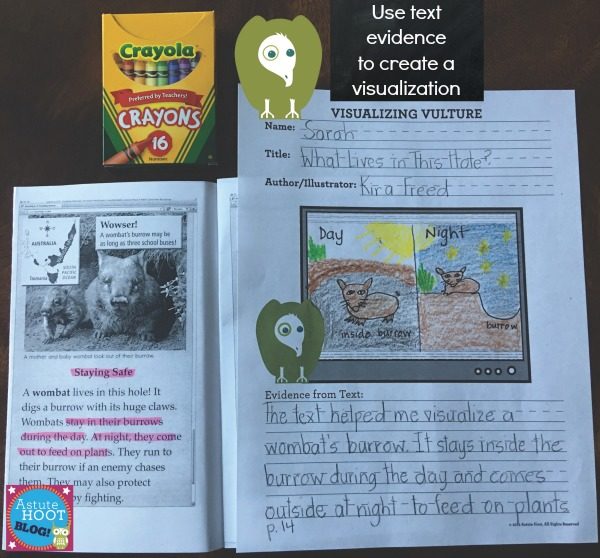 Word work should also be incorporated during reading instruction. I use Sally the Sounding-Out-Snake and Charlie the Chunking Chipmunk to incorporate word work from both the basal and guided reading texts. Students also use the Sounding-Out and Syllable Slates during spelling center to practice their weekly words or word work from the selected text.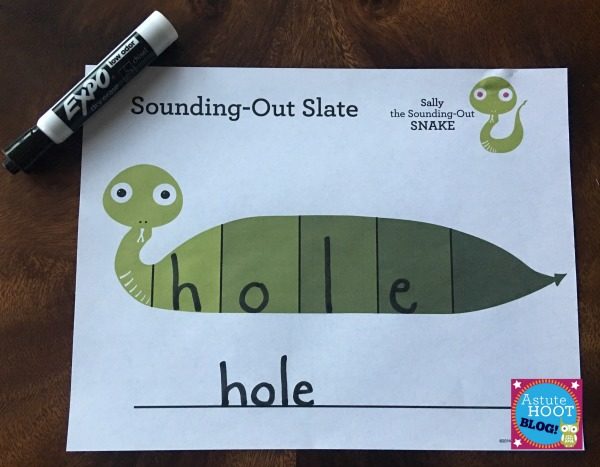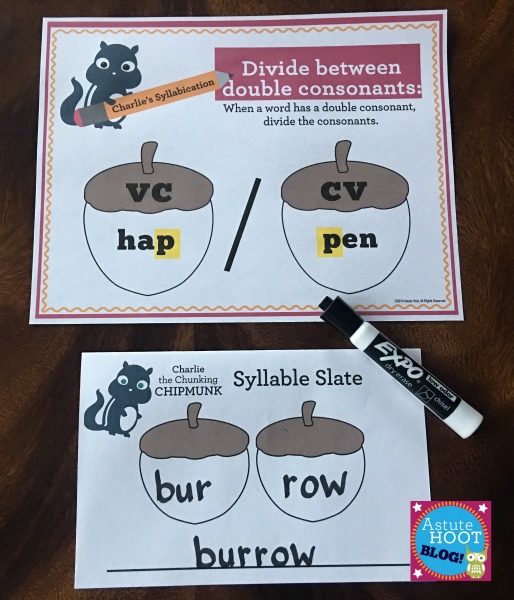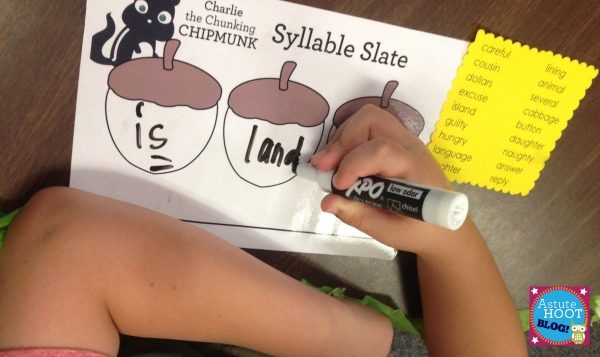 Reading Response Logs also help students synthesize strategies while they respond to text in written form. I first provide opportunities for discussion for students to formulate their thoughts. This can be difficult for young students, especially with students with language issues so I like to provide scaffolds and supports to help them be successful. I use Reading Response Sentence Stems (specific to each strategy) to help students respond to text.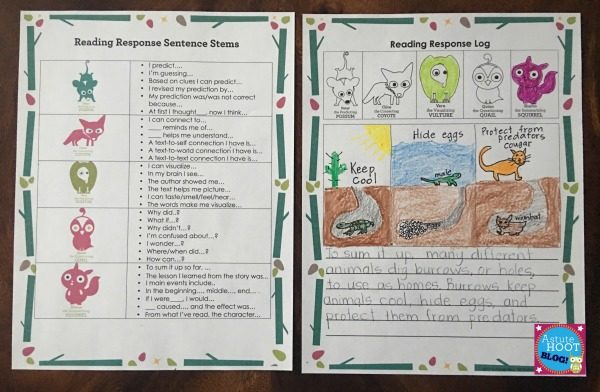 While the Guided Reading Survival Guide blog series aimed to help teachers go beyond the basal, use research-based strategies, motivate and engage, and integrate multiple strategies, guided reading looks different on each campus. Check out our FREE Ultimate Guided Reading Templates to help streamline planning and instruction. Plus they are completely customizable! Each strategy unit can be purchased separately and all include detailed lesson plans, I Can posters, graphic organizers, printable hands-on tools, assessment options and much more! Check out our bundle options and our new hands-on tools as well.
I'd love to hear your experiences, successes, and questions about guided reading. Please comment below or email me at Jessica@astutehoot.com