Earth Day is fast approaching and with spring fever in full force, our engaging, comprehensive Lorax literature study is the perfect solution!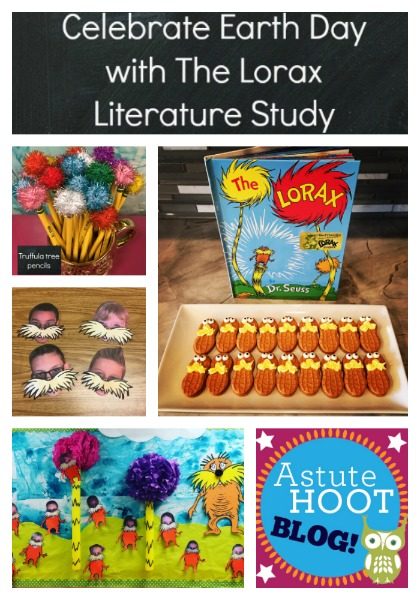 Our Lorax literature study integrates elements from our Guided Reading Strategies Bundle which teaches critical reading strategies in a child-friendly way. In our charming book, students meet Hazel the owl, a struggling reader, who stumbles upon a magical tree in the forest. Out of the tree appear 10 colorful woodland animals that each introduce a research-based CCSS reading strategy. These delightful animals and rhymed text motivate the most reluctant readers.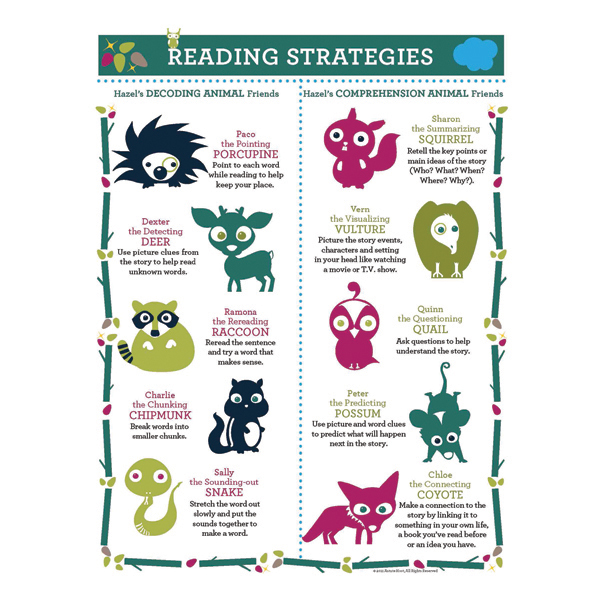 Bring the Lorax alive in your classroom in 4 easy steps:
1. Prepare Reading Response Journals.
Print Hazel Meets the Reading Strategy Animals and accompanying Reading Strategies Poster to introduce students to the each strategy animal. To create the journals, I printed the cover, Reading Strategies Poster, Sentence Stems, and Trait Tree in color and the Reading Response journal pages in black and white. I laminated the front and back cover and bound them for durability.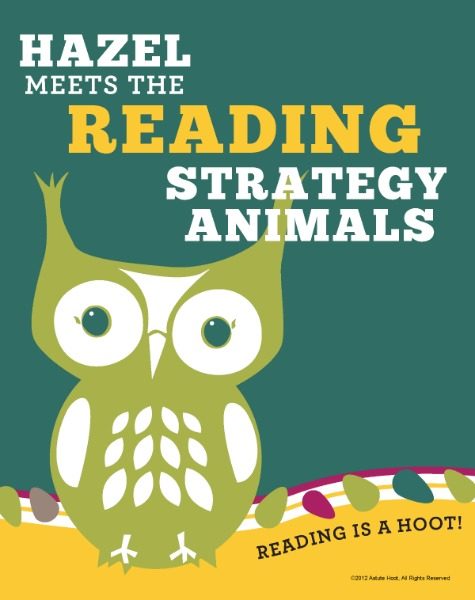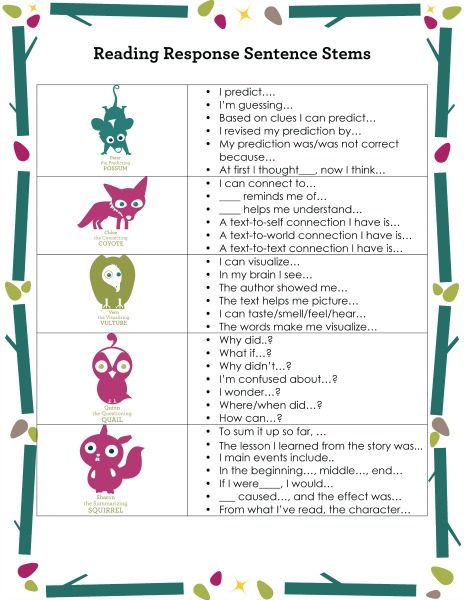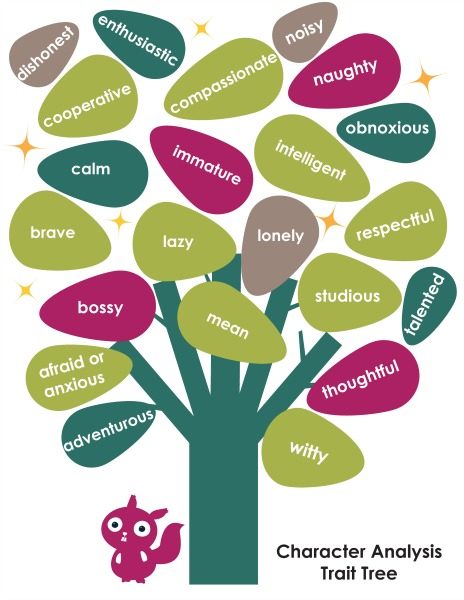 While there are pre-made reading response questions, select the amount of questions and the content of questions that are appropriate for your class. There is a blank journal page included for you to create your own reading response question(s) for differentiation purposes.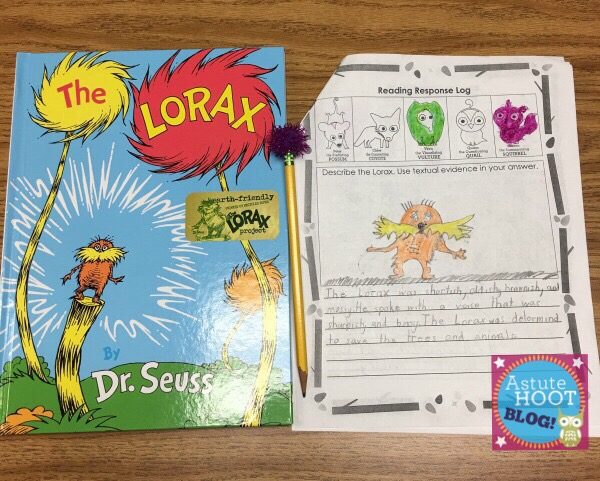 2. Create a Lorax bulletin board.

I projected a picture of the Lorax from Google Images and traced on orange and yellow poster board. I purchased yellow pool noodles from the Dollar Store and Truffula tufts from Hobby Lobby. Later in the week, students each made their own Lorax using the templates included in the unit and I added them to the bulletin board.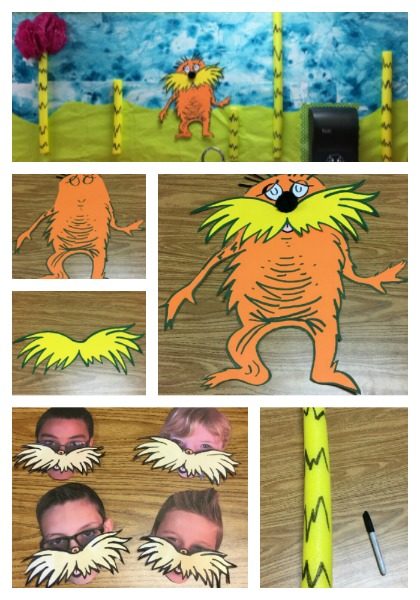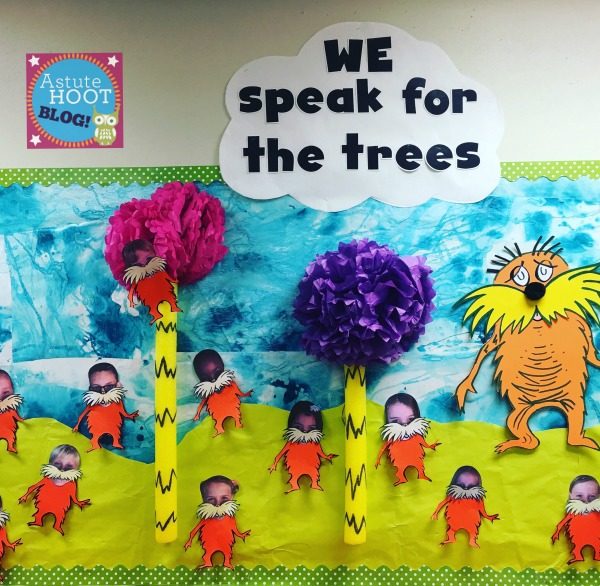 3.

Make Truffula Tree pencils.

I purchased inexpensive glitter pom-poms from Amazon and glued them to the tops of pencils. Students used them to complete their journal entries and they were a huge hit!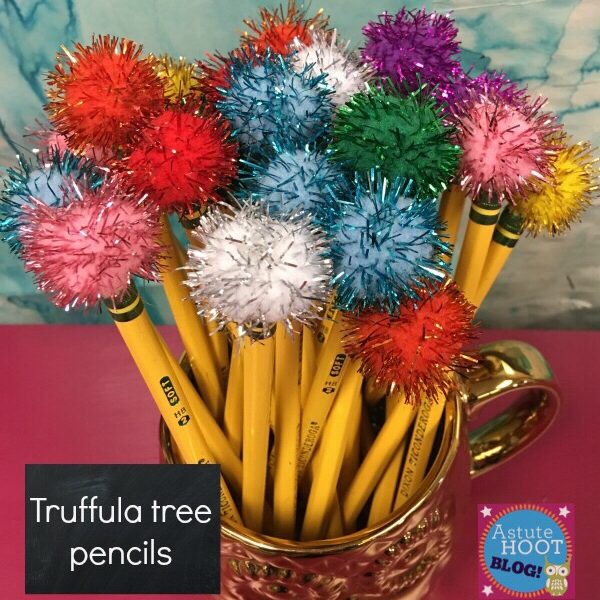 4. Include supplemental activities.
At the end of the study, I had students make their own Lorax cover. First, they made a hand-print Lorax with orange paint, let it dry, and cut it out. Next, they used Sharpies and crayons to draw the background. Finally, they glued the Lorax on the cover.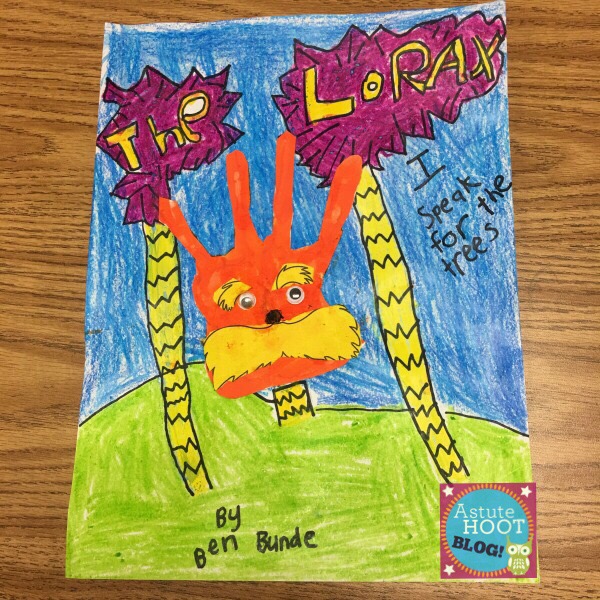 During a reading center with a parent volunteer, students also read and followed directions to make a Truffula Tree snack using simple ingredients.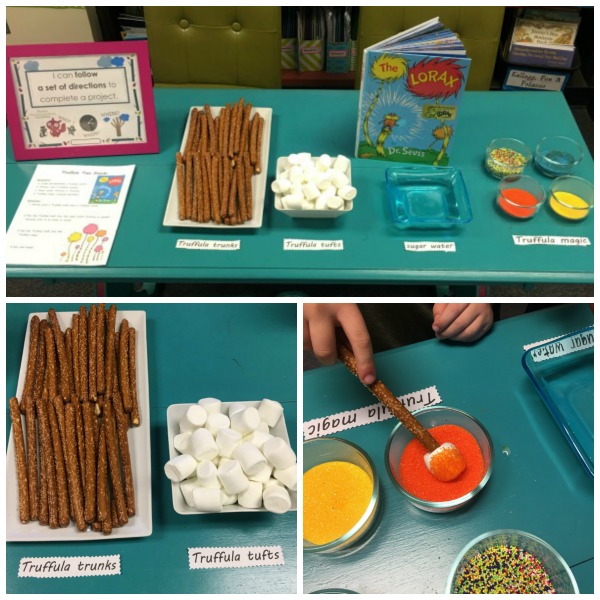 On the last day of our study, I brought in these adorable Lorax cookies made from Nutter Butters, yellow frosting, and Wilton candy eyes.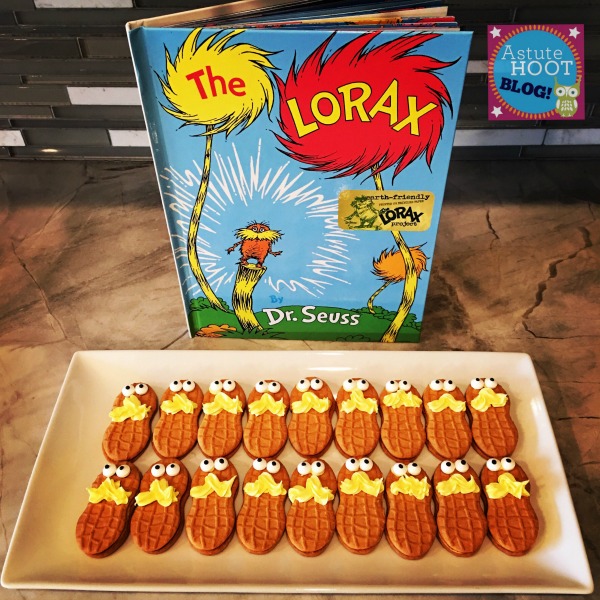 Do you have other Lorax ideas or fun Earth Day projects? Please share below.