Designing a stylish workspace was our New Year's Resolution as our original workspace was cluttered, dull and lacked the pizazz needed to channel creativity and promote productivity. Jen and I focused on 3 key components: color, organization and inspiration.
Color: This was the easiest component as we both love bright, bold colors. We used our Astute Hoot colors, teal, magenta and apple and added pops of yellow and patterns to create visual interest. Jen's neighbor, Michelle Moore, and her business partner, Karen Devault, owners of Revive AZ,  painted our furniture and hardware in our selected colors using their special chalky paint.
Here is our original buffet table: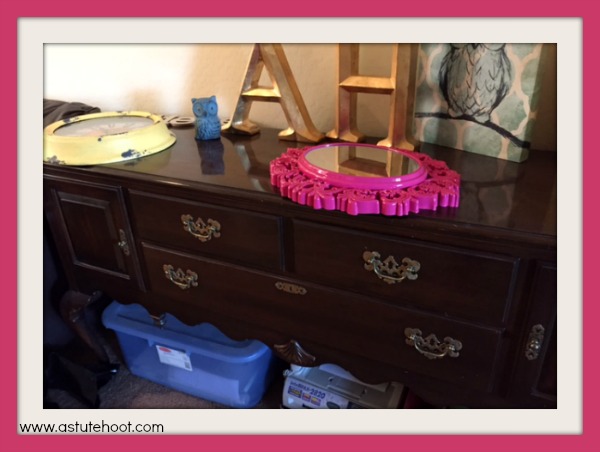 Here is the finished, colorful buffet. It serves as our key storage piece, keeping all of our important paperwork organized and safe.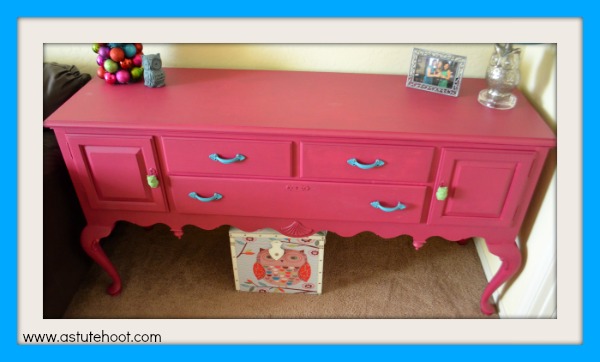 We added these adorable owl pulls to give it even more personality.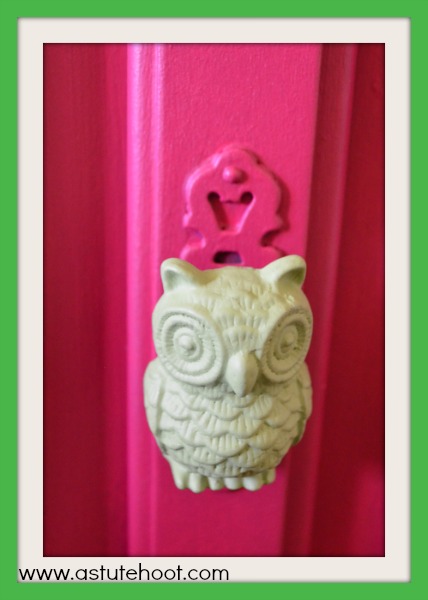 Michelle found this antique table that worked perfectly for our creation station. The leaf gives us so much extra workspace. We added these comfy, tufted chairs from Pier 1 as the finishing touch.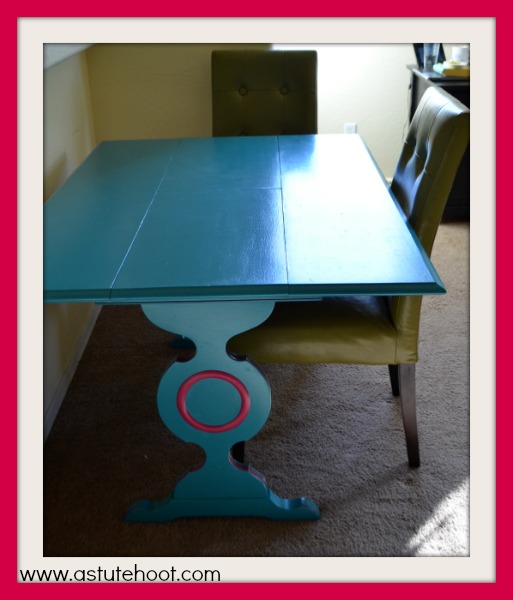 Inspiration: We wanted our office to evoke our mission and purpose so we headed to Hobby Lobby (our favorite store) to find pieces that represented Astute Hoot to serve as the focus of our workspace. We found several items and after many different layouts, we came up with one we loved. Here is our original layout (created in the framing department of Hobby Lobby: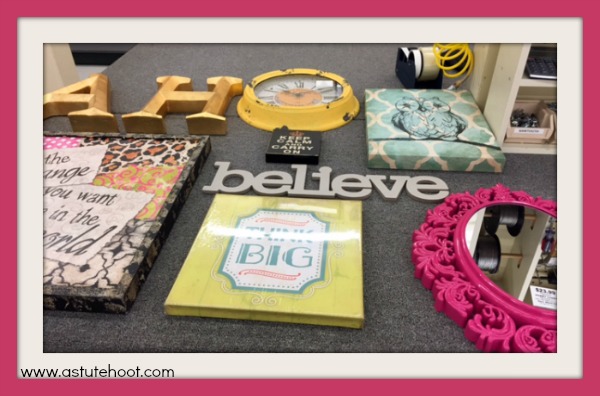 After some chalky paint, lots of measurement and a little patience, we hung our vision board.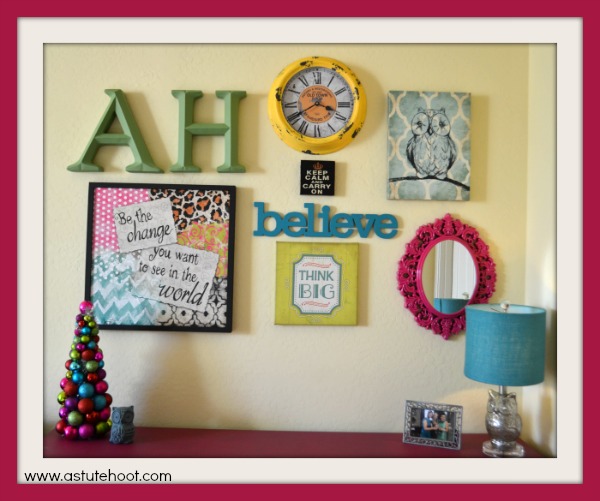 Finishing Touches: We added some additional artwork and fun pieces from Pier 1 to complement our new space.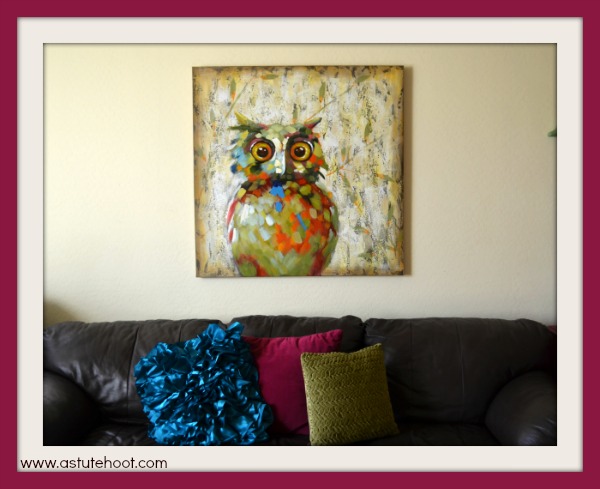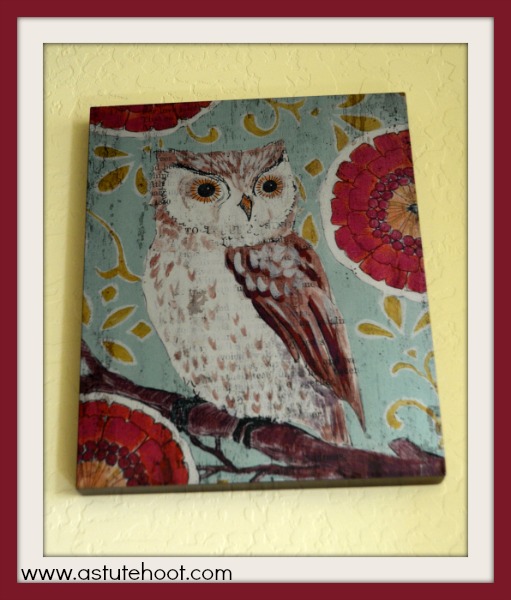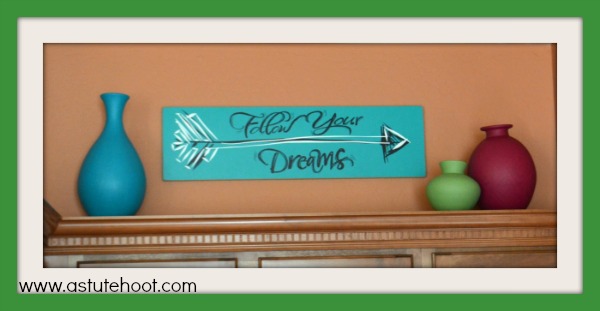 We had to display our Barbie Entrepreneur dolls!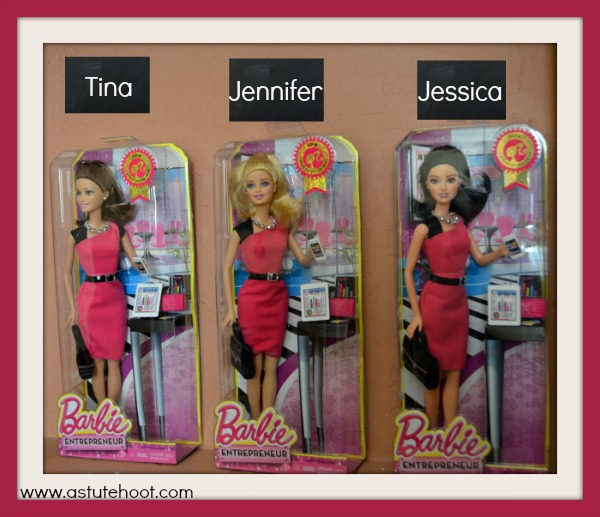 Our new workspace has left us invigorated and refreshed, ready to tackle upcoming projects! We can't wait to share our new tools and resources with you. Happy New Year!