"SSSSSSSalutations! I'm Sally the Sounding Out Snake,
Stretch each sound out and a new word you will make
Put them back together in a blend
And your reading will be on the mend."
It is so exciting when beginning readers start to blend individual sounds together to form words.  I remember how thrilling it was when both of my boys started to read in pre-school.  I marked the day in their baby books along with their first words, first steps, and first bike ride without training wheels.
I used Sally the Sounding Out Snake's poem and graphic organizer to teach them how to segment and blend words for reading and spelling. This tool made reading multisensory as they were able to engage the visual, auditory and tactile senses.  After seeing such success with my boys, we brought Sally into the classroom and created supplemental lesson plans, additional graphic organizers, worksheets, and flashcards.  Our students experienced the same success in the classroom.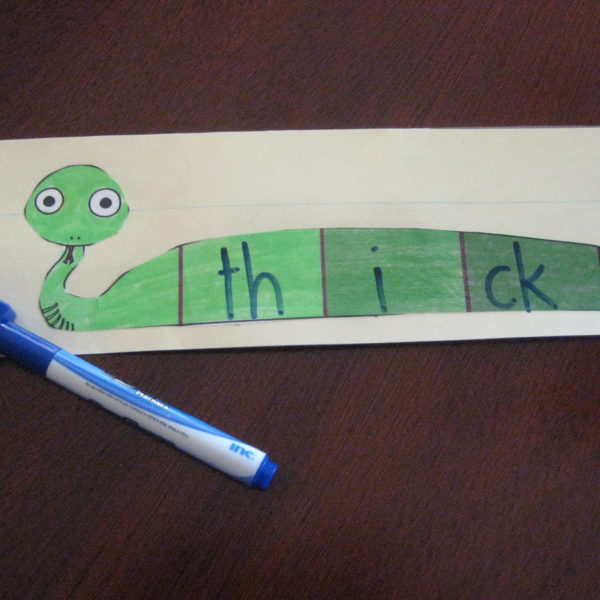 Your students can meet Sally too along with our other reading strategy animals in our complete Common Core Guided Reading Strategies Unit.
Individual supplemental Sally Sounding Out Snake units focus on a variety of one-syllable word combinations and are a great supplement to any general education, special education or intervention curriculum. This can be used during whole group, literacy centers, or as independent work.
Aligned with Common Core Literacy Standards in grades K-2, each unit includes the following activities and worksheets:
Differentiated lesson plans for sounding out words
Suggestions for use
4 Graphic organizers for decoding and spelling
7 Phonics worksheets for decoding and spelling
Word lists for one-syllable words (sorted by vowel type)
32 Flashcards and activity ideas
Sounding Out Snake poster and puppet graphic
Decoding and Comprehension strategy poster
4 Sentence writing worksheets with word banks and editing checklist
Customizable worksheets to allow for differentiation
Check out each "Common Core Phonics Activities for One-Syllable Words" unit below:
#1 CVC
#2 Digraphs
#3 Blends
#4 Double Letters f,l,s,z
#5 R-Controlled Vowels
#6 Silent e