Students love Dr. Seuss books because of their engaging, rhymed text, memorable characters, and whimsical illustrations. But, Dr. Seuss books are so much more. They are the ideal tool for teaching central message because each one focuses on a specific theme or life lesson. Plus, the majority of students have had multiple exposures with these books; they are familiar with characters and sequence of events. This background knowledge and literal level of understanding makes it easier to determine the central message, a higher-level comprehension skill.
During our Dr. Seuss study, I preselected books which have the strongest themes and central messages. Students had the opportunity to read many books during guided reading group and independent reading time. I used Sharon the Summarizing Squirrel to teach central message and theme (read more about Sharon's strategy here). We discussed these messages and themes during reading group time and students cited textual evidence that supported these themes. Students used Sharon's Central Message Anchor Chart to help them summarize each message or theme.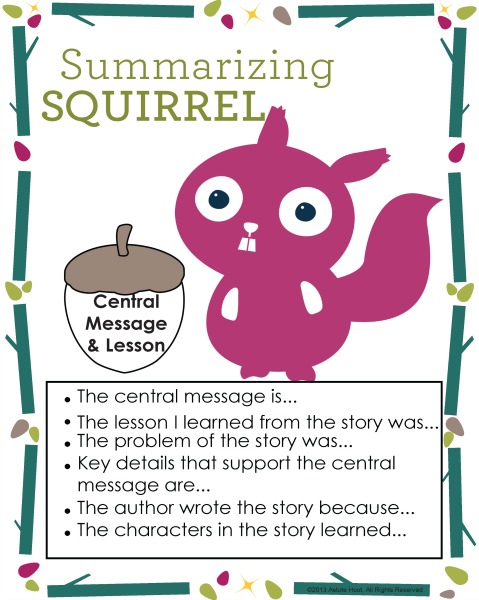 I found Dr. Seuss quote posters in Target's Dollar Section and purchased 4 as a central message culmination activity. I posted the posters around the room and students took a Quote Walk, silently reading each quote to determine Dr. Seuss' message. They recorded their central messages and themes in their Reading Response Journals. They colored in the strategy animals used during each reading response entry. Sharon the Summarizing Squirrel helped students summarize each central message and theme while Vern the Visualizing Vulture helped them visualize each quote. Check out the quote posters and students' central message jourmal responses: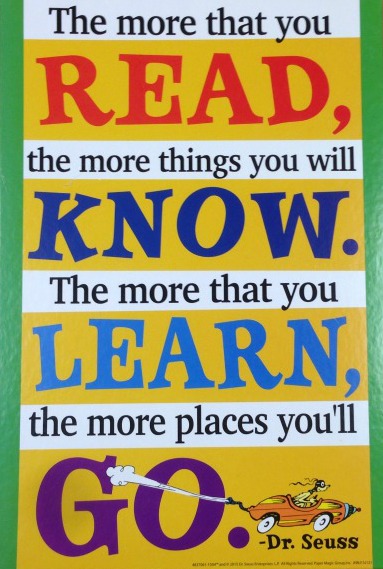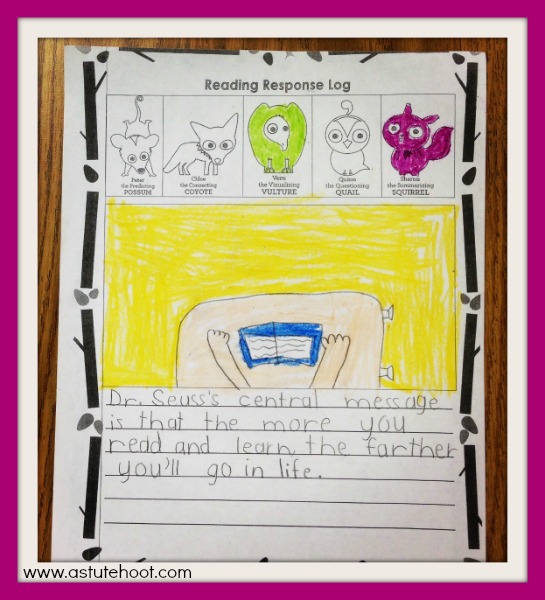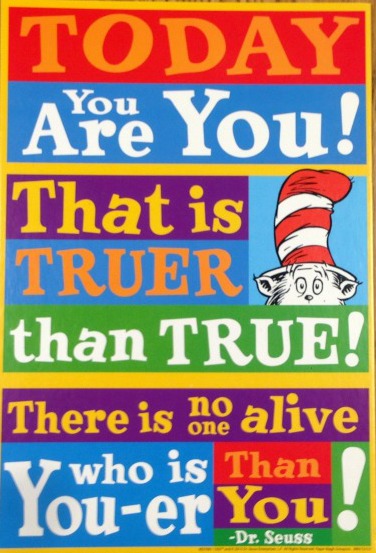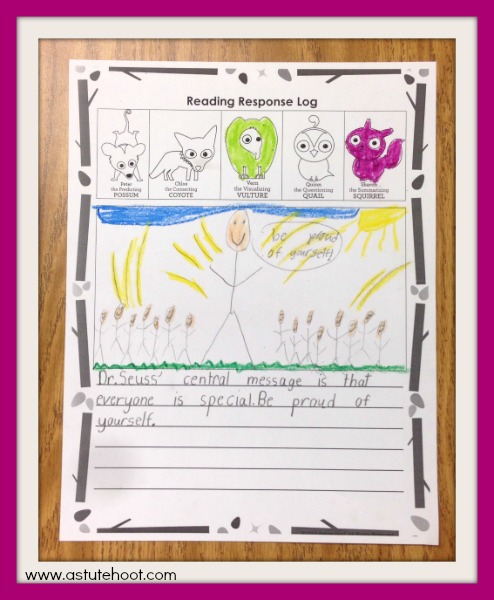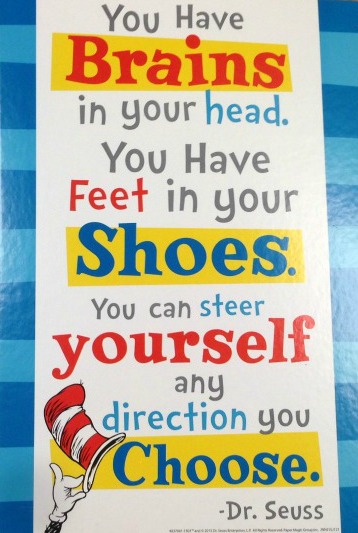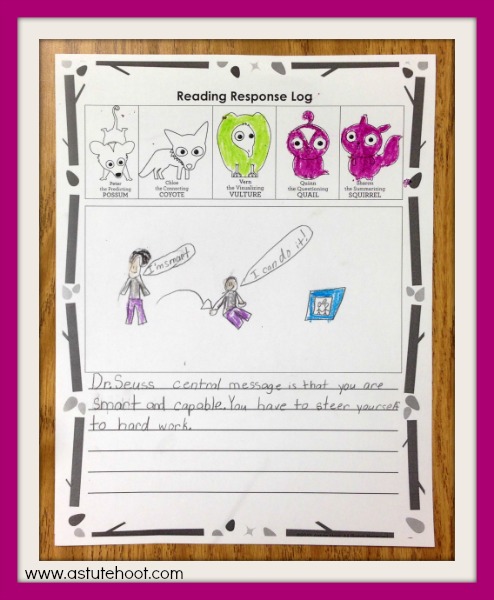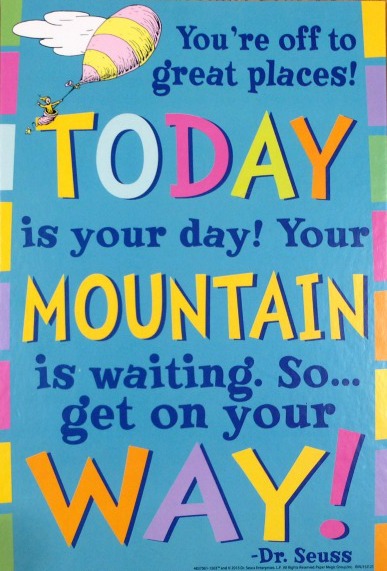 Looking for additional Dr. Seuss activities? Download our FREE Cat in the Hat Snack recipe and read our latest blog, Celebrate Dr. Seuss In Style.  Happy Read Across America week!