One of my New Year's Resolutions is to incorporate additional informational text and shared research into my classroom so I created Owls Are A Hoot: An Informational Text Unit to meet these these needs in an engaging way. Before the unit, I gathered a variety of leveled informational text sources, purchased owl pellets from amazon.com and created these cute owl folders to hold student work. I set up a an owl research center as part of our daily reading rotations.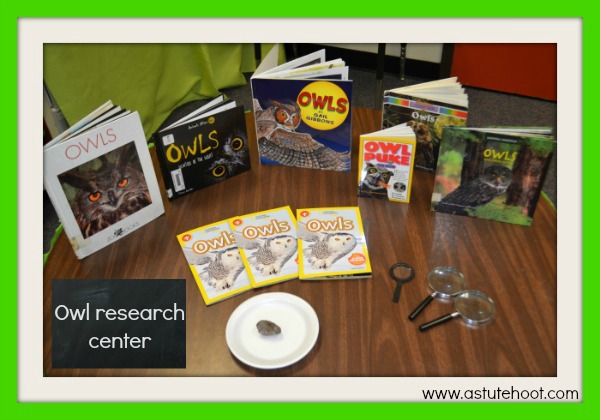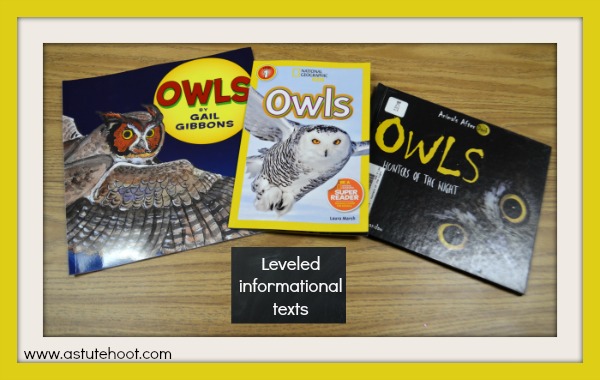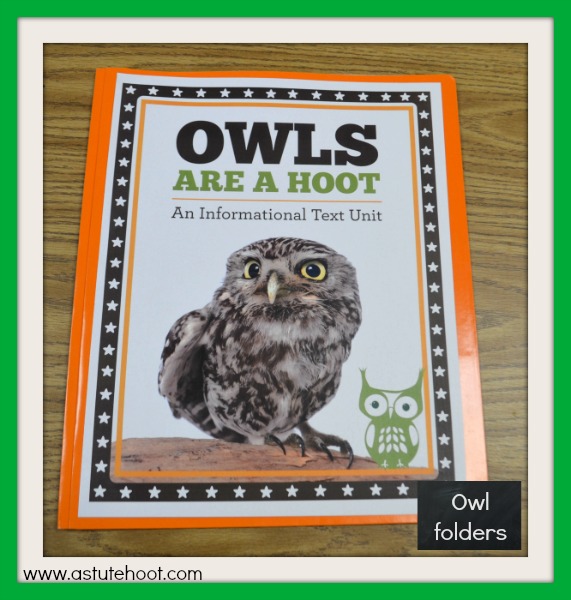 Before starting the unit we brainstormed a list of questions and students completed a foldable KWL owl.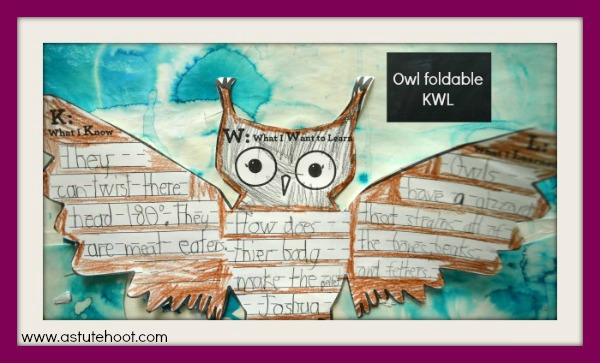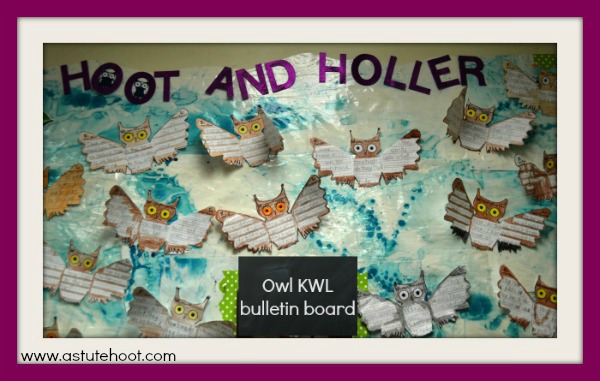 During reading time, I grouped students by instructional level. I provided a variety of owl informational text sources including brochures, books, poems and magazine articles. The sources provided were at a variety of levels–most were at students' instructional level, but I also included more challenging text to increase stamina and push students to read complex text. I've found that when students read high-interest text, they are motivated to tackle difficult text, even if it is slightly above their level.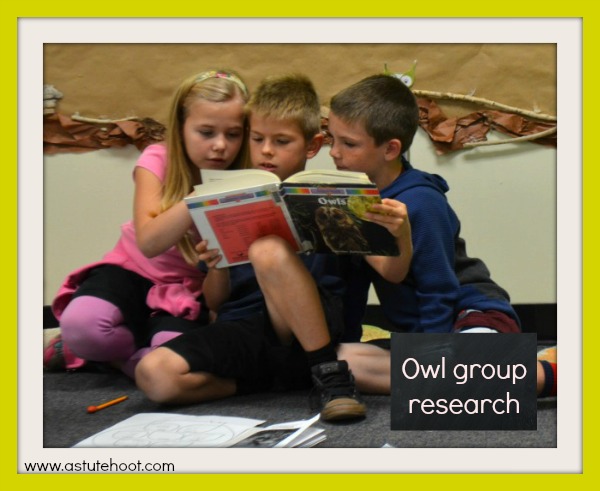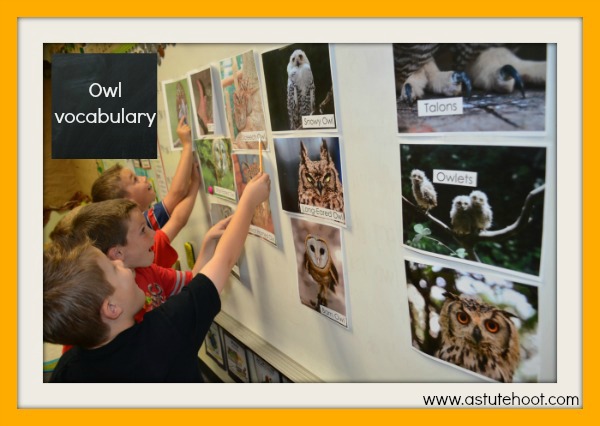 Students read to find answers to their owl questions, citing textual evidence with owl pointers. They recorded their information on the owl report template.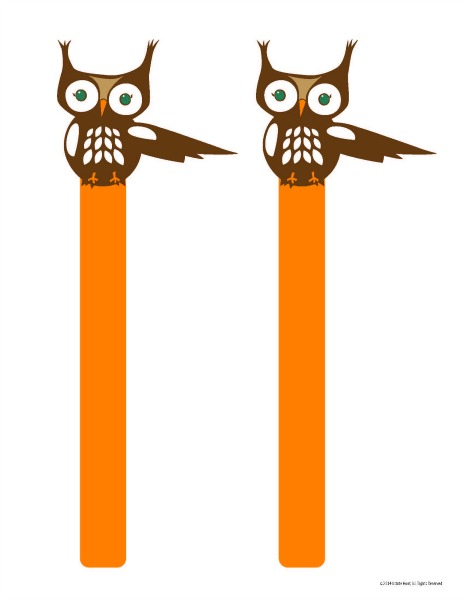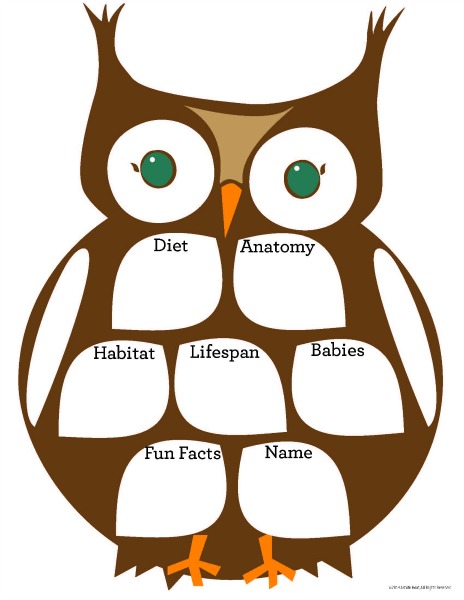 Students edited and published their own owl report, adding craft feathers and googly eyes after completion.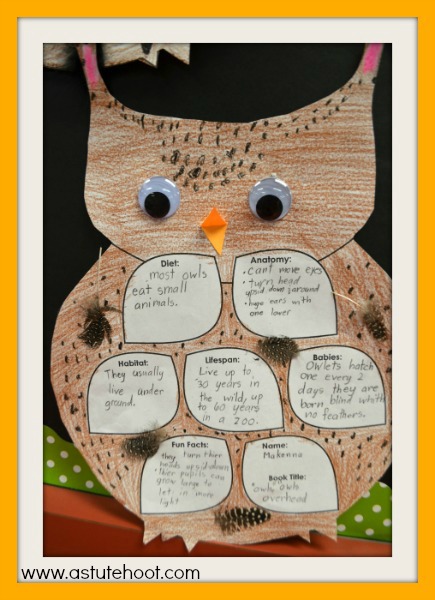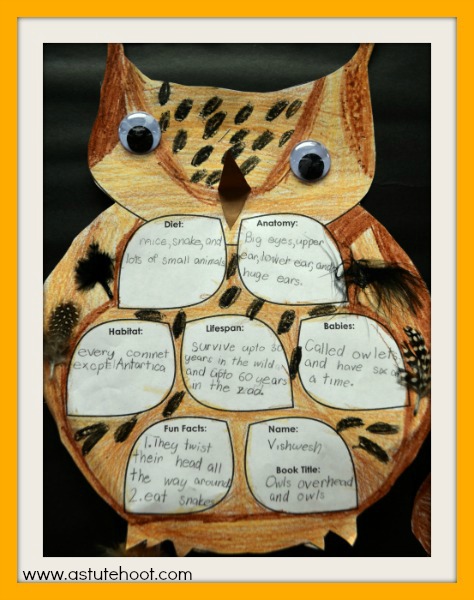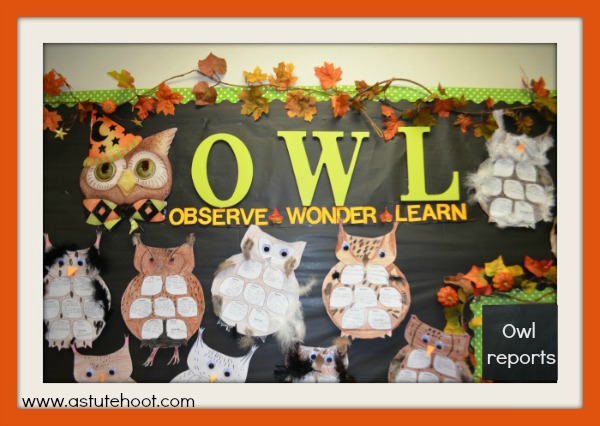 During science time, students worked in groups of 2 to dissect an owl pellet. They formed hypotheses, discussed observations and recorded conclusions in their own Owl Pellet Investigation Book (included in the unit). I gave them 'lab coats' (a.k.a. men's white button down dress shirts) to wear during the investigation which they absolutely loved!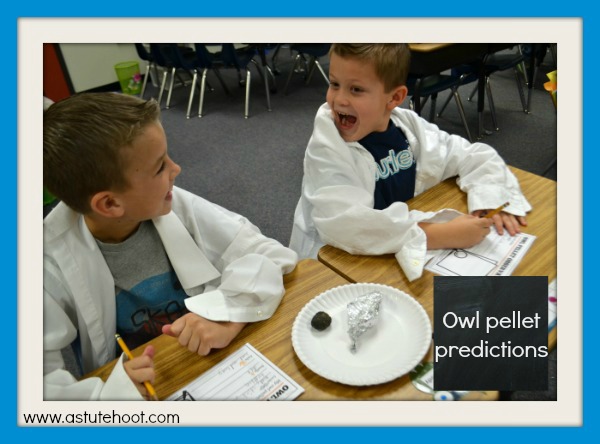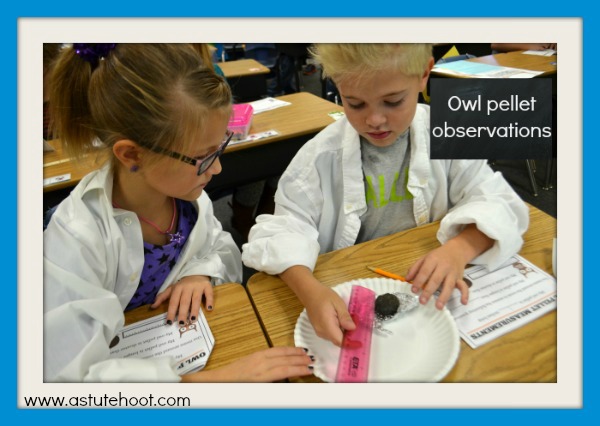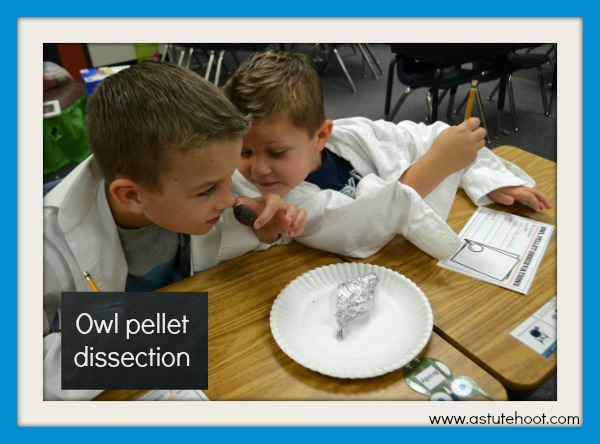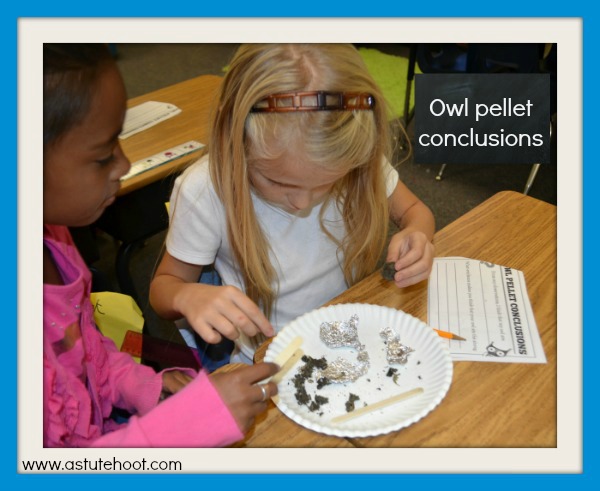 After a thorough hand-washing session, I passed out these owl pellet snack bags using the owl treat bag topper included in the unit.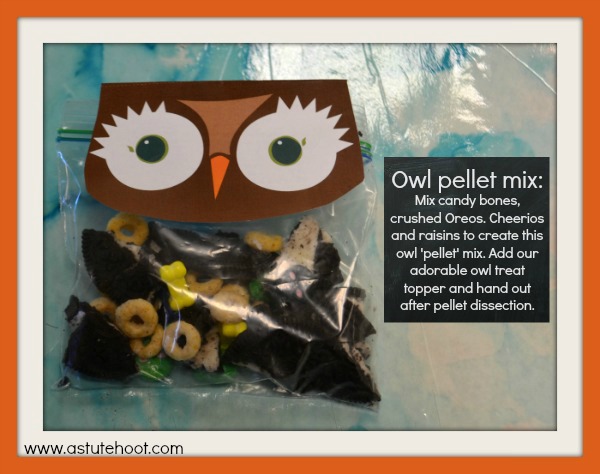 As a culmination to the unit, students played an owl review board game. Students answered all questions on white boards, citing textual evidence to support answers.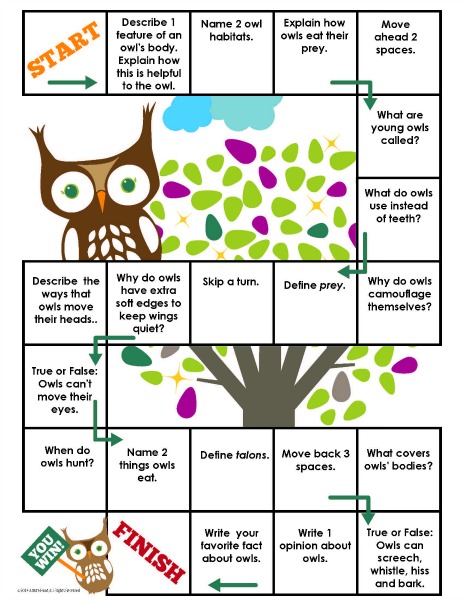 Students had so much fun and learned so many new facts during our owl study. I wanted to display this in an engaging way so I created our O.W.L: Observe, Wonder, Learn door.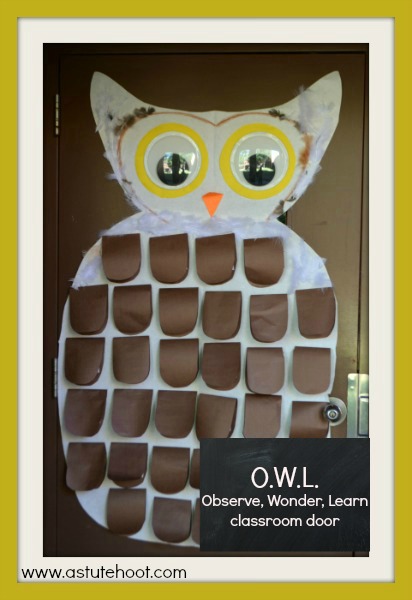 I started with a large piece of white butcher block paper and sketched the owl using a projected image from my document camera. I used white paper because my classroom door is brown and I wanted a contrast between the two. I added large googly eyes (from Target dollar section) and colored craft feathers. I then cut brown flap feathers to hold and display our new facts. After completing the L from our KWL foldable owls, I had each student write his/her new fact(s) on a white square and glue inside one of the brown feather flaps. I then glued all of the brown feather flaps on the owl and used a glue gun to adhere the owl to our classroom door (don't tell the janitor).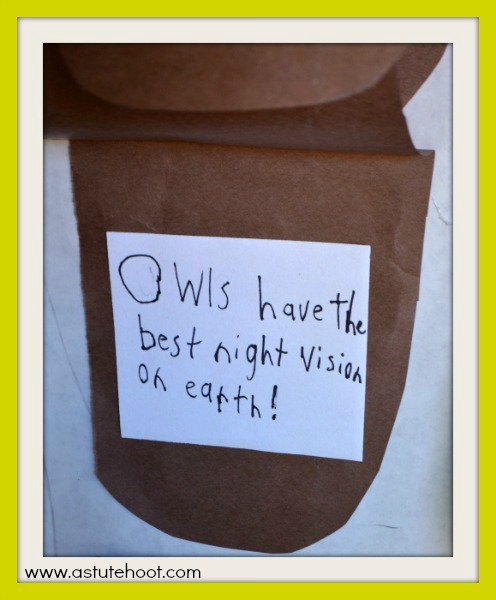 Students, teachers, and parents have all stopped by and read our facts as they pass by our classroom. My students are so proud when they see someone stop to read our owl. This was a powerful closure activity, one that my students will always remember.
Download the complete unit to get your students to hoot and holler over informational text and shared research!