Does the sight of this classroom make you shudder?     Unfortunately for many teachers, this is reality during back to school season. As soon as we sign our contract, we become immediate hoarders, stock piling supplies purchased during those great back to school sales. But once we get in the classroom, we realize there's simply not enough space for 100 boxes of crayons. What is one to do? Here are 4 easy storage solutions to get your year off on the right foot:
1. Book Boxes: These colorful cardboard book boxes are perfect for any type of paperwork. I purchased several to hold daily work as well as quarterly copies of behavior charts, writing paper and reflection forms. I also use them to store my centers; each box holds a specific concept (i.e. ABC order, antonyms). They can also be used as writing portfolios to organize students' writing pieces.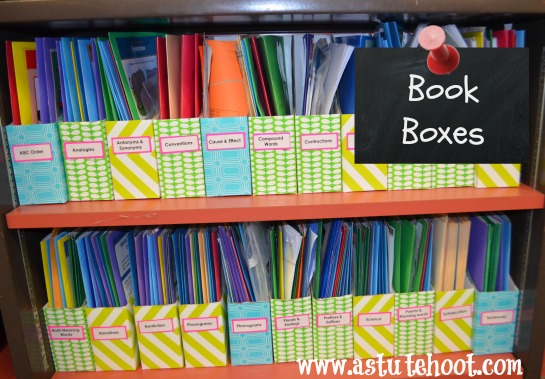 2. Plastic Bowls: I purchased 4 bowls from Target clearance section to hold small items that I need throughout the day. These bowls are perfect for staples, rubber bands, paper clips and push pins. Simply label and place on desk.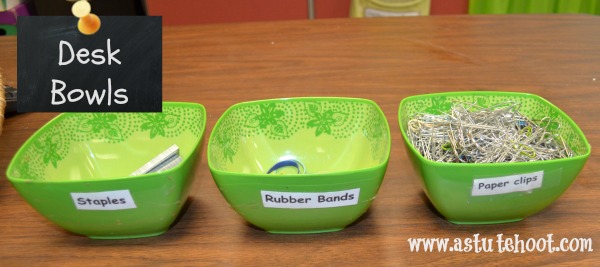 3. Silverware Caddy: A silverware caddy is the ideal desk storage solution because it has multiple spaces to hold a variety of items. I use the first 3 sections to store scissors, pens and . The back section is much larger, perfect for stickers and notepads. I label each section to help ensure continued organization (especially if students use).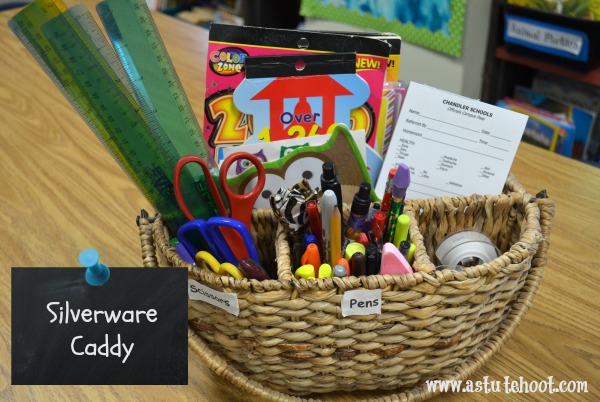 4. Tupperware Storage: Inexpensive tupperware is a great solution for small items such as googly eyes, jewels, beads, cotton balls and clothespins. Plus they stack easily, making organization a snap. Add labels to find items easily.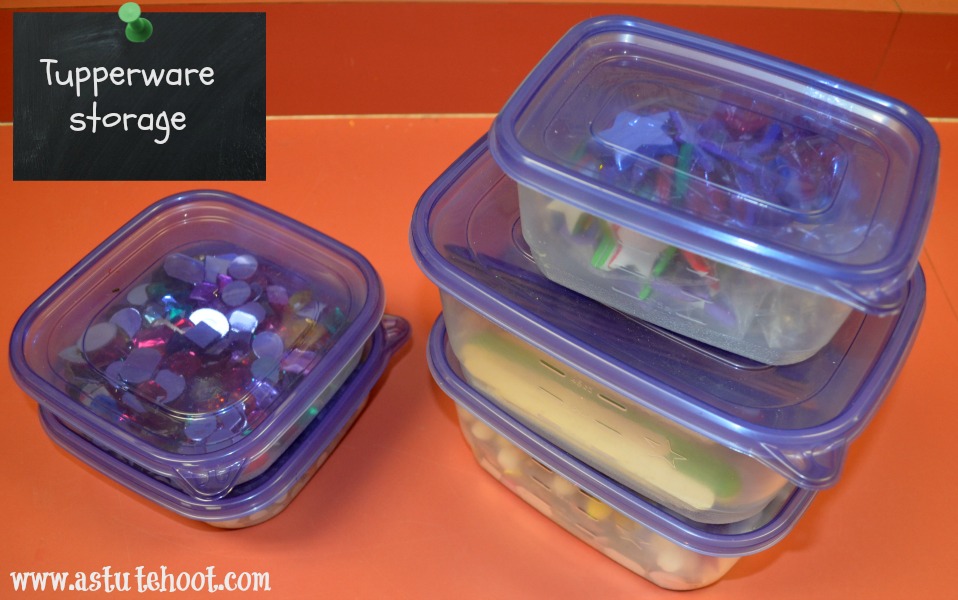 Have an innovative organization or storage solution? I'd love to hear from you!