I'm excited to bring the Animals, Books and Children (ABC) program to our resource program this year!  Currently, I am piloting the program with 1st grade students and hope to expand to additional grade levels in the future.  
The ABC program will utilize Gabriel's Angels therapy teams to help children improve their reading abilities, while also developing the core social behaviors of attachment, confidence, empathy and respect. The designated ABC therapy team (one handler & dog) read with the same three (3) children each week so that a trusting, secure relationship evolves. During a 20-minute time session, the individual child will have time to feel comfortable, work directly on reading skills, and conclude by engaging in an emotional and/or behavior development activity. A celebration ceremony will conclude each semester program duration.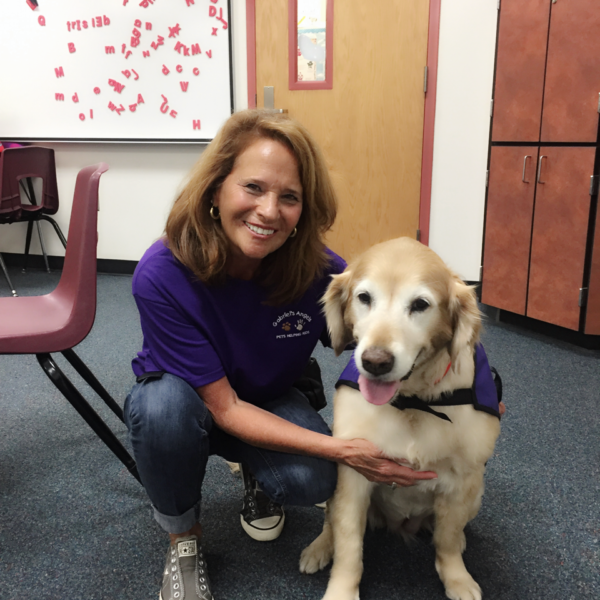 This program takes place once a week in the resource room during the students' regularly scheduled time. This is something that the students really look forward to and enjoy! Students rotate through 20 minute centers for differentiated, individualized instruction targeting their IEP goals. The 3 centers include:

1.  Fluency– Students will work the dog therapy team to practice rereading previously read books to build fluency.  When finished reading the book, the students will practice their sight words in a variety of hands-on activities.  Each book and sight word list is customized based on student data.  Students love the hands-on sight word activities from our Sight Word Intervention Bundle.
2. Phonics – Students will work with me to practice phonics skills as part of the Wilson Language System.  This 1:1 time is a perfect time for progress monitoring, addressing learning gaps, and reteaching skills that the students may have struggled with throughout the week.  To supplement Wilson, I use activities from our Reading Intervention Essentials Bundle.
3. Computers – Students will work on a Chromebook to review basic literacy skills or  practice keyboarding skills.  Some of our favorite websites include Moby Max, Starfall, Typing Club and Interactive Sites for Education.
I would love to hear how others have used animal assisted therapy in the classroom as well! Please comment below.
For more information about Gabriel's Angels, check out their website here.