Problem-solving plays an important role in my daily math instruction. Students use pre-made journals to help them complete the problem-solving steps, solve the problem in 2 ways, explain their thinking and rate themselves on a learning scale. These journals track students' progress with mathematical understanding, strategy selection and application. They also serve as an effective assessment tool. I decided to make a write-on, wipe-off version for students to use during math centers. Follow these 4 easy steps to make them for your classroom, too!
1. Gather materials: You will need a class set of manila folders, problem-solving journal templates, glue sticks, a laminator and dry erase markers.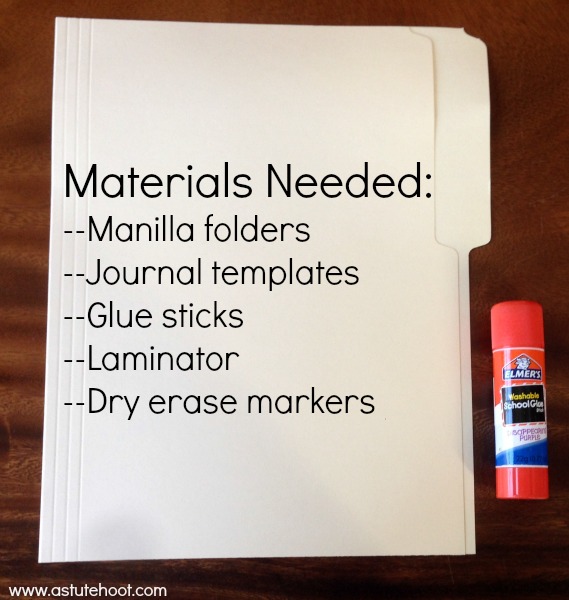 2. Prepare folders: Glue on the front cover, problem-solving pages on the inside, and the discussion prompts on the back. Laminate and cut out (a perfect job for a parent volunteer).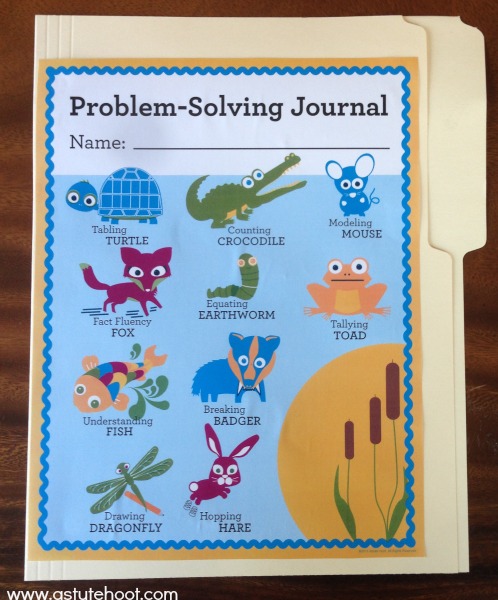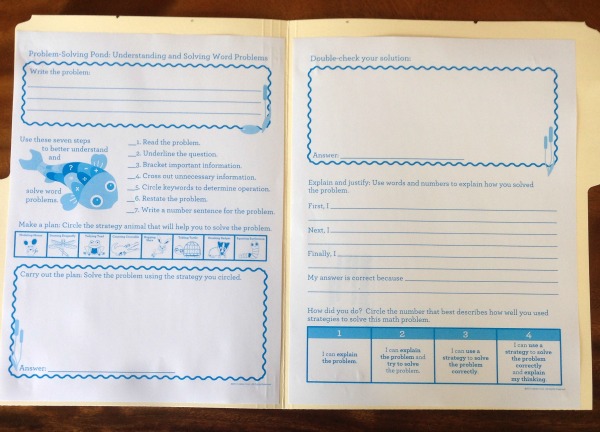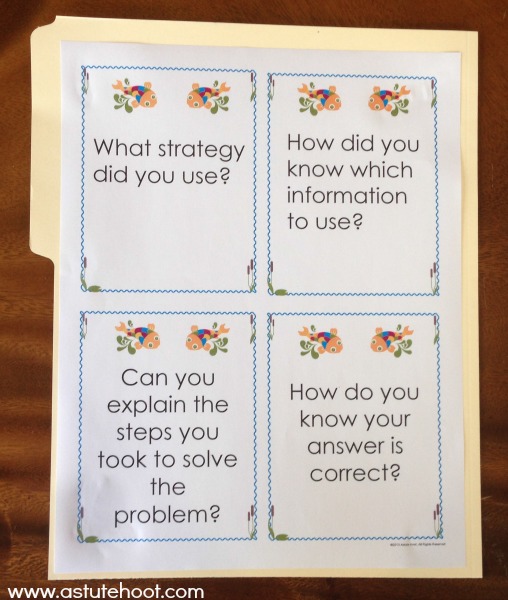 3. Select appropriate story problems: I use differentiated story problems during math instruction and color code to keep them organized. An extensive story problem bank is included in our Problem-Solving Essentials Bundle.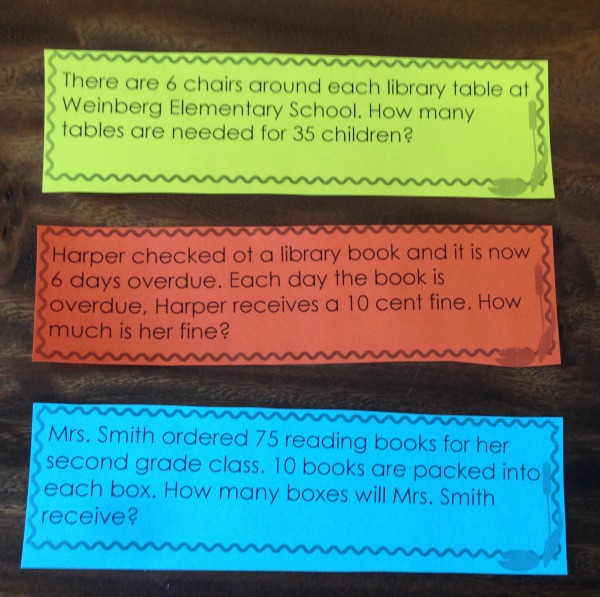 4. Model procedures and provide practice: Explain how to use the write-on, wipe-off problem-solving journals. Model how to use a dry erase marker to complete the journal. Select a partner to use the discussion prompts, thinking aloud as you go. Practice using the journals during whole group instruction, roving to monitor student understanding. As students demonstrate understanding, incorporate these journals into math center time, either at an adult-led center or an independent math center.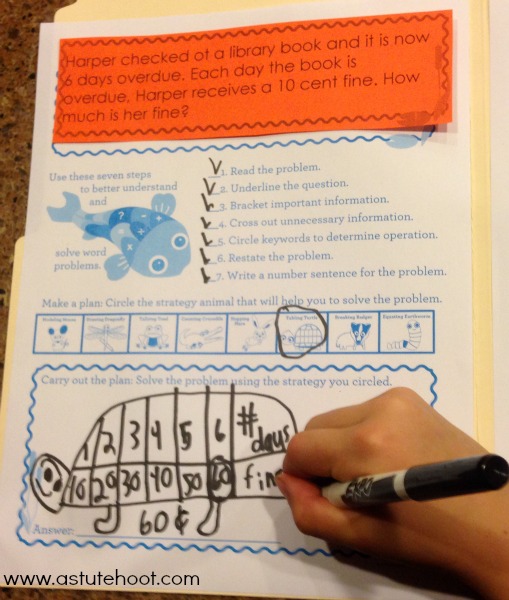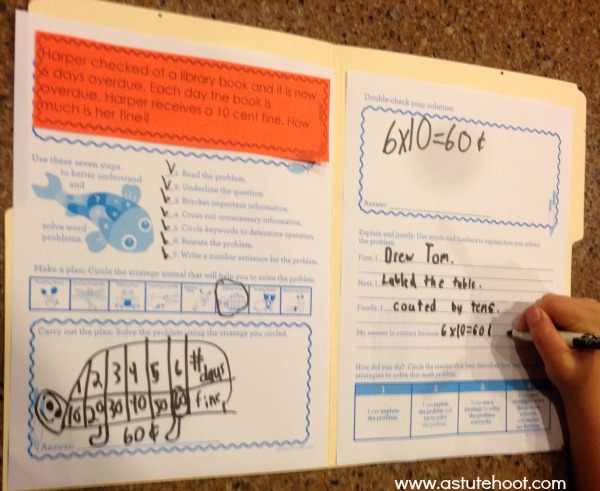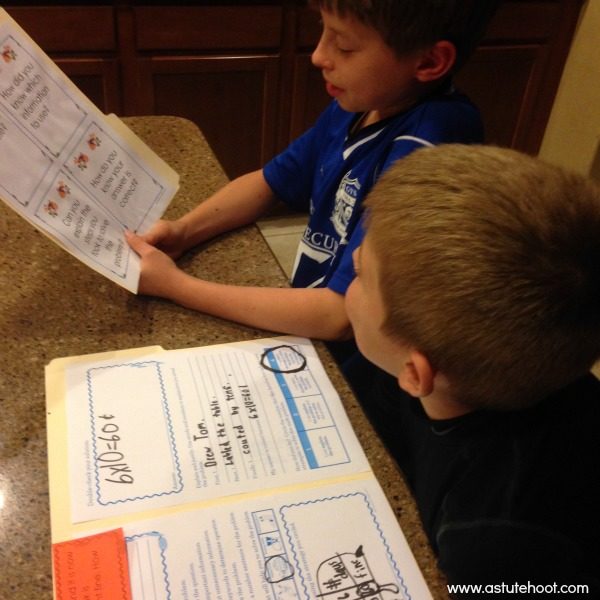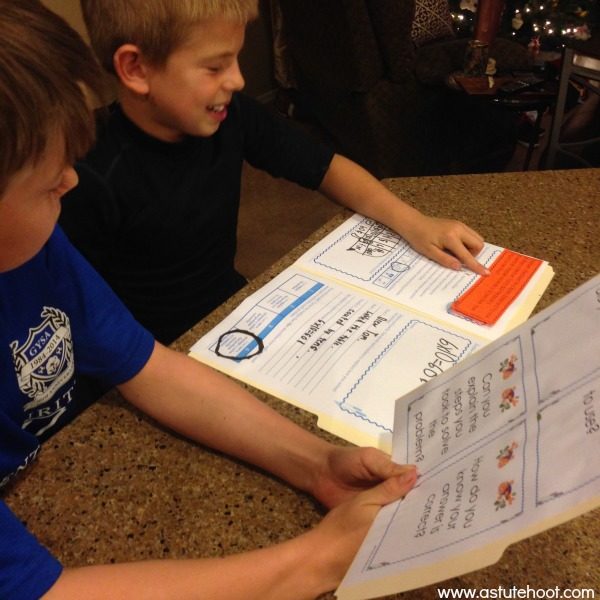 Download our Math Intervention Problem-Solving Essentials Bundle for over 200 pages of lessons, activities, worksheets, printables, everything you need for comprehensive problem-solving instruction during math intervention, special education and general education.