**Visit our Astute Hoot TPT store  for more  great deals!
As veteran teachers, we know that Back to School often means countless meetings, endless hours of preparation and a great deal of stress.  Combat the chaos of the classroom with these quick, easy, low cost tips!
Stylish Storage Solution

– The space under tables is prime real estate for storage as it can accommodate large plastic containers for backpacks, playground equipment, file boxes and much more.  To conceal these unsightly items, use plastic table skirts from your local party supply store.  These inexpensive plastic skirts come in a range of colors to complement a variety of classroom décor and the self-adhesive strip makes application a breeze.  Simply measure perimeter of table, cut skirt accordingly and stick on table ledge.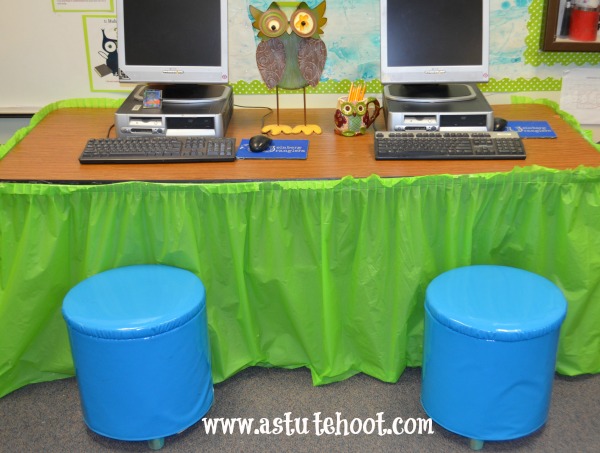 Designer Student Work Display – Stop chipping your nails with those pesky staples or pricking yourself with push pins.  Create customized student work hangers with clothespins.  Print out an image that coordinates with your classroom theme, laminate, and glue to clothespins.  Attach clothespins to a line of ribbon on bulletin board with glue gun.  This allows for you to frequently change student work in a snap.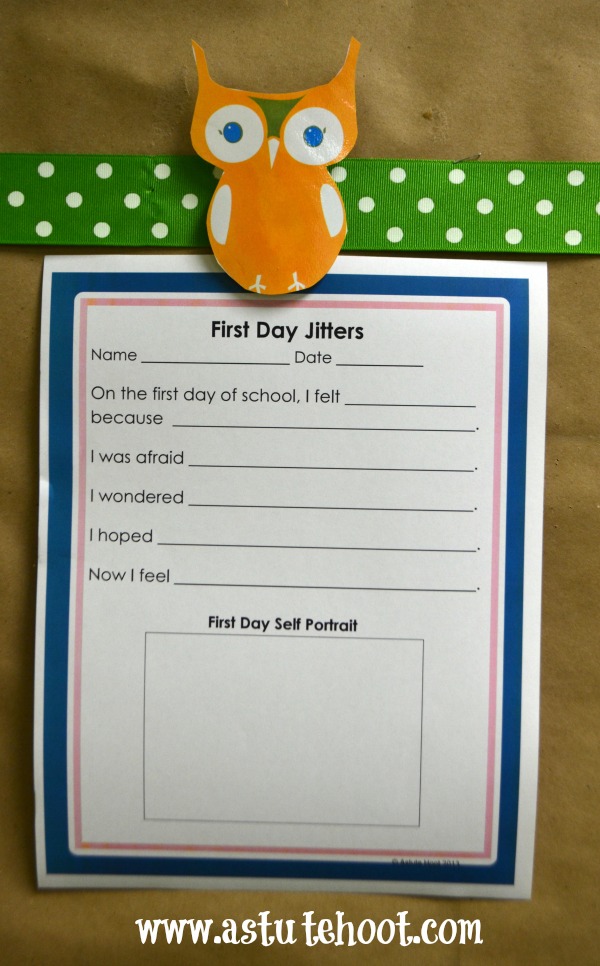 Efficient Exit Tickets – Keep track of student progress and invest students in their learning using post-it note exit tickets.  Students love to show what they know by writing their answers and posting on the door.  Add some extra flair to this space with a light up question mark available at Target now.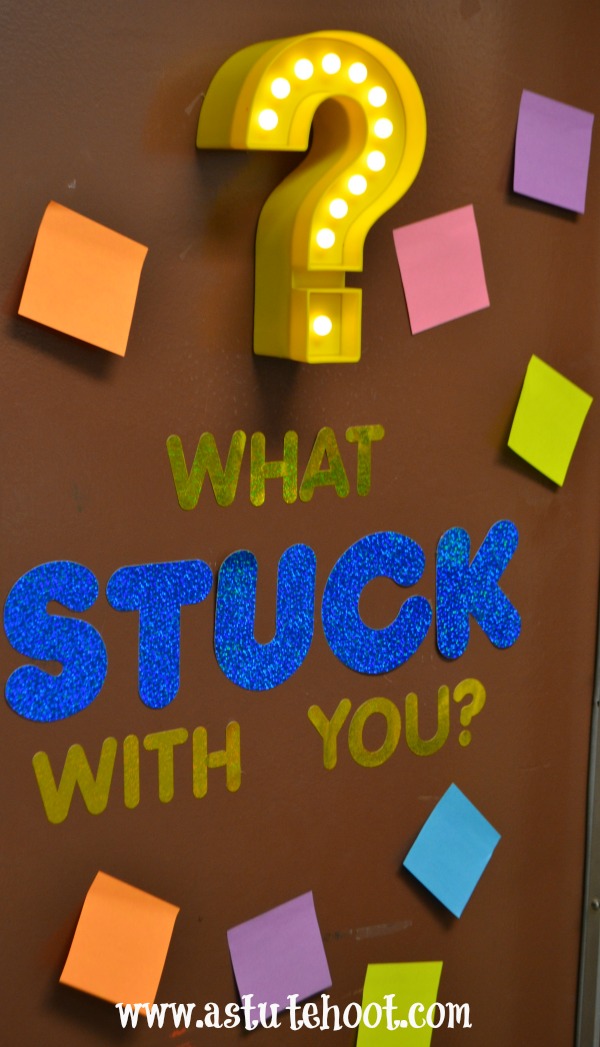 Perfect Pathways – Minimize transition time by mapping out commonly used pathways for students (e.g., lining up at door, transitioning to carpet time, etc.) Use masking tape and a ruler to tape straight lines onto the carpet.  Model the appropriate path and have students practice until they are proficient.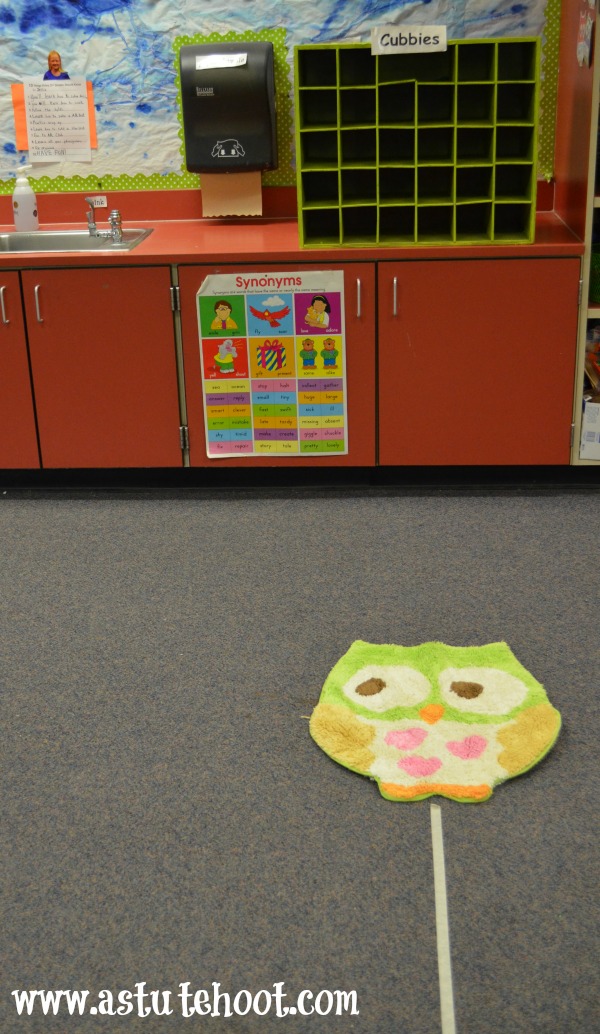 Fun Freebies – Download high quality, tried and true, teacher created lesson plans and activities to turn planning from drab to fab!  Check out the following FREE files: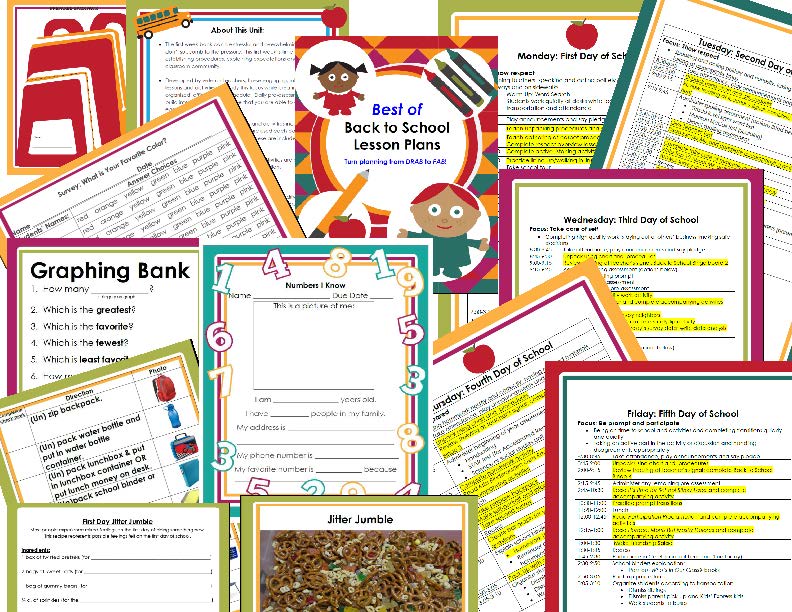 Best of Back to School Lesson Plans and Activities 
This unit is usually $10, but will be FREE for a limited time only (July 16 to August 4) just for you!  This 120+ page resource includes:
-Comprehensive first week lesson plans
-50+ interactive, engaging activities with objectives & detailed instructions
-Homework ideas with accompanying parent instructions
-Daily math lessons
-Quality Back to School literature
-Cooking and art projects
-Photos of completed projects
FREEBIE Top Ten Tools for Back to School
Use these time savers to ensure you and your students are off to a great start:
1. Beginning of the Year Checklist
2. Golden Keys to Success Responsibility Chart
3. Golden Keys to Success Parent Brochure
4. Routines, Procedures & Transitions: Walking in line
5. Icebreaker Activity: Top 10 About Me
6. Common Core Reading Strategies Poster
7. Behavior Reflection Think Sheet
8. First Day of School Lesson Plan
9. Social Story–Following Directions
10. Parent Welcome Letter sample
We hope your year is off to a great start!  Follow our blog for more teaching tips and ideas.  We'd love to hear from you too!  Please leave a comment below.